This degree is only available to Australian students
You're considered an Australian student if you are any of the following:
Australian or New Zealand Citizen
Australian Permanent Resident (including Humanitarian Visa holders)
100% Online
Bachelor of Digital Media
Degree Level Undergraduate
Year 2018
Start Date
January, April, June, September
Duration
3 year(s) full-time
Time Commitment
10 - 15 hours per week per course
Study as
Full-time or part-time
Entry requirements

To be eligible for selection, applicants are required to fulfil at least one of the following requirements with a competitive result and meet any other academic requirements for the program:

successfully completed equivalent to a minimum of half a year of full-time study of a higher education program at a recognised higher education provider
completed an award from a registered training organisation at Certificate IV level or above
passed a UniSA Online literacy and numeracy test and have relevant work experience
completed a secondary education qualification equivalent to SACE, such as an interstate year 12 or international qualification
completed a UniSA Foundation Studies Program or equivalent
qualified for Special Entry

Prerequisites


None

Assumed Knowledge


None

View full entry requirements

Hide full entry requirements
Develop essential digital skills including graphic and web design, social media management, content creation, video and audio production, animation and digital storytelling.
Upskill in a range of digital areas required by businesses, government departments and not-for-profits who are increasingly bringing digital functions in-house.
Create an industry-standard portfolio to add to your resume and get hands-on experience using the latest digital software.
Learn to bring creative ideas to life in visually engaging ways to help businesses and their brands communicate with people more effectively.
Complement your digital media expertise with electives from a range of disciplines including business, marketing, IT and data analytics, and communication.
Snapshot
Study on demand – a 100% online digital media degree designed specifically for online learning. Take full control over your study - access support seven days a week, engage with content from day one of your course, view learning resources 24/7, and log into the interactive online environment anywhere, any time and on any device.
Our digital media degree brings together the latest thinking in design, media and technology.
At the end of your degree, you'll come out as an excellent visual storyteller with a broad foundation in essential design skills including video and documentary production, animation and visual effects, digital humanities and graphic design.
You'll use your creativity to craft compelling interactive experiences for web, mobile and social channels across diverse sectors.
As you develop technical knowledge, you'll get hands-on experience in a range of digital platforms, working through creative processes used in the industry.
Study Digital Media on Demand
Dr Claire Aitchison, Academic Developer: UniSA Online gives an insight into what the Digital Media degree is about, and how the degree has been designed to suit busy adults on the go.
Why Bachelor of Digital Media
Practical experience is an important focus of this degree, ensuring you graduate with a digital portfolio of work that you can use in your next job interview.
Our teachers have years of professional experience so you'll be learning from some of the most experienced, innovative and tech-savvy people in the field.
You will also benefit from our close relationships with industry experts. We have strong relationships with creative agencies such as Kojo Productions, Frame Creative and the Media Resource Centre.
In a dynamic and innovative field, staying on top of digital trends is important. Your studies will cover the most current practices using the latest technologies and digital media that are leading and informing the way we communicate.
You'll learn in an immersive online environment, supported by designers and educators skilled in a variety of digital media disciplines.
Almost half of those employed in creative occupations work within non-creative industries - these are often referred to as 'embedded' creative roles – and these types of jobs are on the rise. As more businesses bring digital and design functions in-house, more opportunities are being created for people with these skills.
Creative roles are found in almost every industry - from business, healthcare, financial services, IT, to community organisations, not-for-profit and government departments. Freelance careers are currently on the rise and popular among professionals in the creative industries because of the flexibility it brings.
A UniSA Online Digital Media degree can help you pursue the following careers:
Digital content creator/ producer:
use a broad technical skill set and excellent understanding of digital media to write/create blog posts, videos, memes, GIFs, infographics, podcasts; and work with analytics and search engine optimisation tools.
Digital and social media manager:
research social media platforms and tools; develop social media campaign strategies and plans, implement and monitor social activity; integrate social media elements into broader communication functions; and develop social media engagement policies for the workplace.
Online journalist:
research and monitor topical issues; gather news information from various sources; report on information and present it in the form of a news story, documentary or feature article; combine digital skills with traditional reporting skills including newswriting, interviewing, building contacts and breaking original stories; and use the latest technology to engage with audiences in new ways.
Visual communication designer:
Visual communication design encompasses website design and development, video production, art, illustration and graphic design. They are specialised graphic designers that use software applications to create visual design elements for publishers, web developers and multimedia companies.
Web designer:
plan, create and code web pages to fit client needs; review design elements of websites; analyse client needs and develop relevant documentation; design graphics, animations, apps and manipulate digital images; work with different content management systems; adhere to web accessibility standards; and collaborate with other web specialists including web developers and graphic designers.
Digital marketing and communication officer:
Develop and manage digital marketing campaigns; utilise a range of techniques including paid search, search engine optimisation, and pay per click; oversee the social media strategy for a company; implement digital and email marketing campaigns; analyse and report on website performance and other digital channel initiatives.
Virtual reality curator:
manage the acquisition, preservation, display and promotion of innovative virtual and/or augmented reality collections; collaborate with tech designers who work in 3D and use various computer programs to create animation that can mimic a world, or make a whole new one; and stay-up-to-date with the latest trends in the industry.
Freelancer:
build a client base and gather a strong portfolio of work to present to potential clients when looking for creative work; interact with clients and understand their needs; be highly organised and flexible; and work towards tight deadlines. Common freelancing jobs include writing, editing, web design and graphic design.
Study On Demand
Our online career-focused degrees give you full control and ultimate flexibility over your study. It's Study On Demand, on your schedule, on your terms.
100% online - no need to come onto campus
Four start dates in January, March, June and September
Learn in bite-sized 10-week blocks
24/7 access to learning resources
Online student support services seven days a week
All content available from the start of your course
Flexible around your life
Plan your study schedule ahead of time
One minute online credit check
Our graduates get jobs
You will be studying with a university known for its employment outcomes. Your UniSA degree is more than just a piece of paper – it will prepare you to start your career, or take it to the next level. In fact, we're ranked in the top ten in Australia for online students who find full time employment1.
Specifically designed for online learning
Our team of academic and online experts have created interactive and media-rich course material using innovative digital technology and state-of-the-art teaching and learning resources. Every degree has been specifically designed for online learning to ensure you graduate with the skills and knowledge for your future career.
Backed by industry
Every UniSA Online degree is overseen by an experienced industry advisory board. We've also consulted with industry experts with a wealth of experience to design course content that reflects the most cutting-edge developments in your field. Our industry connections will enrich your online study experience - you'll be presented with industry problems that real organisations face. You'll also gain the skills and knowledge that industry are telling us they need in graduates.
Expand your professional network from wherever you are
Online study doesn't mean studying on your own. You'll connect with a community of other like-minded students – you'll be able to share, debate and collaborate ideas through virtual classrooms, online chat, video conferencing, and online communication tools.
12015 Department of Education reported data
Studying can be challenging, especially when you're also juggling work and other life commitments. You're not studying 9-5, Monday to Friday, which is why we provide personalised, extended hour support services – including on weekends – so you can get help when you need it.
Dedicated Student Adviser support to help with your studies
Every UniSA Online student will have have access to dedicated support by our Student Adviser team, who have specific knowledge about the degree you're enrolled in. It's what makes the UniSA Online study experience unique from other online providers. You can be confident that by studying with UniSA Online, you'll be supported by people who genuinely care about your success.
Online tutor support seven days a week
UniSA Online tutors are available to answer your questions seven days a week – even on week nights. Our tutors specialise in online teaching, and will provide highly personalised support tailored to your needs. They'll provide guidance on your assignments, as well as provide advice on writing and referencing. If you've got a question related to your course, you can expect to receive a response in 24 hours.
24/7 tech support
You don't need to be a tech expert to study online. Our IT Help Desk are on available 24/7 to provide assistance with your computer set up, connection to UniSA wireless, student email and other UniSA Apps and student applications. You'll be able to get support via a range of channels including online enquiry, email and phone.
Our interactive online environment is a one-stop-shop for all your study needs. You'll be able to track your progress through the student dashboard, plan your study schedule, receive reminders on due dates for tasks and assessments, as well as collaborate and network with a community of other like-minded students.
Using innovative technology in online education, your study experience will be highly personalised based on your learning activities throughout your degree. Just like your own personal study coach, you'll get tailored feedback to enhance your learning outcomes and ensure you're successful in your studies.
What you'll learn
The Bachelor of Digital Media is an innovative degree that gives you the technical skills and capabilities for a career in the creative media industries.
You will learn about:
digital humanities, and you'll develop skills in video and documentary production
the creative process, digital forms of interactive text and image making, web design, multimedia and digital design
historical and cultural views of contemporary media scapes within the digital environment
how the GLAM (Galleries, Libraries, Archives and Museum) sector has been radically transformed by technological innovation
You can tailor your degree to your interests and broaden your career prospects through your choice of electives. You can select four electives from any other UniSA Online degrees.
Studying 100% online means you can engage with course materials at your own pace, whenever it suits you – there is no need to be online at a particular time. It's flexible around your life so you can control your study schedule week by week. As a general rule, we recommend 10 to 15 hours of study a week for each course.
We have some great tools that will help you organise your study schedule. Your personalised learning planner allows you to keep on top of assessments and study workload while managing work and personal commitments.
All assessments, including exams (if required) are 100% online, meaning you'll never need to travel to submit an assignment or find an exam venue.
Some of your assessments may include:
an industry-relevant project
an online presentation
essays and reports



Please note, courses may not be displayed in order of study.
Second year
Elective 1
, Note(s): 1
, Rule(s): 1
Rules

Go here to the see the complete UniSA Online electives list.

1. When choosing electives, students may select any course in the UniSA Online electives list subject to pre-requisite requirements and availability.

2. This course is common to all UniSA Online degrees and will be offered multiple times each year to enable students to commence their program of study at any time. Students who are studying part-time must take this course first before they study any other courses in their chosen degree. Students who are studying full time may take this course and one other course in the same study period.

Notes

1. Recognition for prior learning (RPL) may be granted for this course to students who have completed relevant work experience as per the UniSA Online RPL framework. Further credit will be assessed in line with the UniSA RPL policy.

2. Students are required to have access and make use of a digital drawing tablet in order to complete this course. It is recommended that the hardware access and suitable experience in its use is gained in the first year prior to the commencement of the course.
IT Requirements
As a general rule of thumb, any desktop or laptop computer purchased in the past three years should be capable of meeting your online learning needs. While mobile devices such as tablets and smartphones will be able to access most of your online course content, there are likely to be elements of most courses where we recommend you use a desktop or laptop computer. Your computer should be able to:
run a modern browser (Internet Explorer 10, Firefox 24, Safari 5, or Chrome 32 or later versions)
run Java, and in some cases Flash (devices running on Apple's iOS operating system, such as iPads, iPhones, do not run Flash)
run programs to create documents, spreadsheets and presentations
use a web camera and headset (or ear pods with microphone)
Access free IT software and resources
As a UniSA Online student, you'll:
Get free access to the full Office 365 ProPlus suite, which includes full versions of Word, PowerPoint, Excel, Outlook, OneNote, Publisher, Access and Lync software. Install the full suite on up to five different devices (PC and Mac compatible).
Get free access to Adobe Creative Cloud - access the entire collection of Adobe desktop and mobile apps, including essentials like Photoshop, InDesign and Illustrator.
Get 1Tb of personal storage that syncs with your PC or mobile device through OneDrive - it's like an extra hard drive that allows you to open any of your files from any of your devices, whenever you need them.
Get free access to Lynda.com - Access more than 5000 video courses on a broad range of topics such as: the Microsoft Office suite, time management and study skills, health and wellbeing, communication and presentation skills, photography, film making and designing your own games or mobile apps.
Be able to connect with others using Skype for Business, Yammer and the Outlook Web App.
There are some degrees that have specialised software requirements. We've made this software available to students to access for free - you'll be able to download and install any of the required programs on your own device anywhere and anytime. See if your degree requires specialised software.
Check your device
Our computer system test will determine if your device has the base system resources and software required to study online. It'll also check the speed of your internet connection.
See if your computer, laptop or device is all set up and ready to go – it takes just a few seconds.
Online Course Facilitator
I have thirty years of experience as a journalist and digital media specialist and eighteen years experience as an academic in media at UniSA. I'm passionate about digital media and storytelling and established an innovative and entrepreneurial digital journalism site and business two years ago called Stories Well Told. Organisations I've worked with include News Limited, the ABC, the Motor Accident Commission, Anglicare, Statewide Super, RenewalSA and many local, state and federal government departments and digital media creative agencies. I have also been a judge of the South Australian Media Awards for eight years and a member of a number of professional organisations.
Katrina McLachlan
Online Course Facilitator

Enquire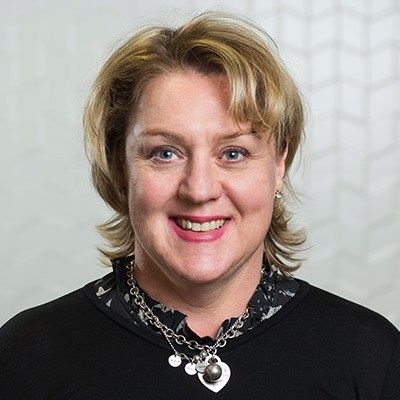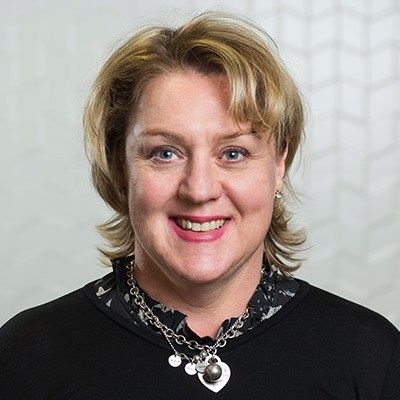 Online Course Facilitator

Enquire
The application process is easy – just follow these simple steps:
Check your eligibility
Take our eligibility checker and answer a few short questions to see if you're eligible. You'll be given an option to request a call back, continue your application or save it for later.


Receive your conditional offer
Once you complete the eligibility checker, you'll receive an email with your conditional offer to start studying with UnISA Online. It will have all the information you need to complete your application.


Complete your application and send through your documents
In order to proceed with your conditional offer, you'll need to complete your application and provide required evidence of your previous study or work experience.
That's it! Once you hit submit, your application will be assessed within three business days.