Study 100% online, on your schedule, on your terms.
Our 100% online, career-focused degrees give you full control and ultimate flexibility over your study. Access support seven days a week, engage with course content from day one, view learning resources 24/7, and log into the interactive online environment anywhere, any time and on any device.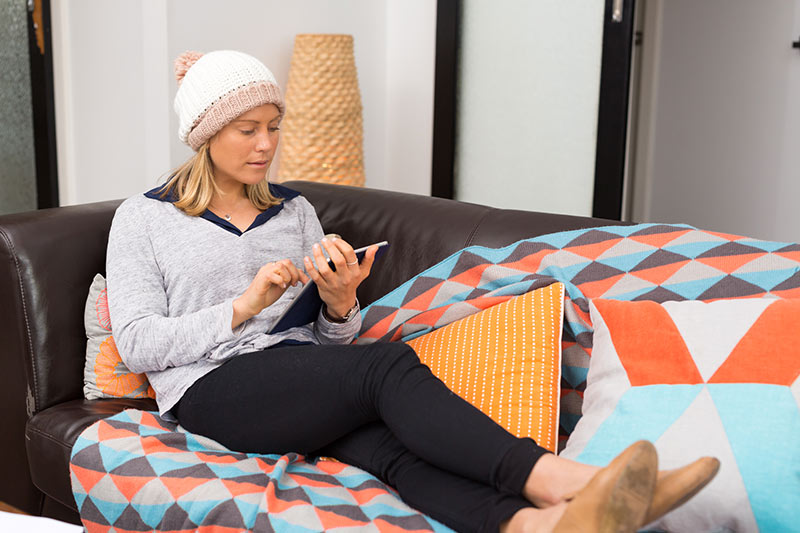 Designed specifically for your online learning
Our team of academic and online experts have designed course materials to bring you the most engaging online learning experience. Degrees are delivered in an interactive way using innovative digital technology and state-of-the-art teaching and learning resources.
Study when it suits you
Our online degrees support students who lead busy lifestyles. With four start dates a year in January, April, July and September there is no need to interrupt your life. Choose to study one or two courses each term or take a term off if you're busy with work and personal commitments.
Take control of your study schedule
With all content available from day one of your course, you have the power to plan your study schedule in advance.
Finish each course in 10 weeks
At UniSA Online, there are four terms a year and each term runs for 10 weeks. Our courses are delivered within 10 weeks to keep you motivated and engaged throughout your degree. You may choose full-time study with two courses a term, or part-time study with just one course a term.
100% online study
You won't need to come onto campus for coursework, assessments or exams. Complete all study for your degree where it suits you.
Get the help you need
Whether you need help with course content or assessments, we offer the academic support and services you need to be successful in your studies.
Adjust your study to your life
There's no need to interrupt work and family life or spend money on travel and student accommodation. Organise study around your life.
Learn from world-renowned academics
Our online degrees have been designed by highly experienced academics and industry professionals who are leaders in their field. They will help you graduate career-ready with global knowledge and the most current industry practice.
100% online interactive learning environment
Our interactive online learning environment supports all your study needs. Log in anytime, on any device, wherever it suits you. 
Access a library of over 700,000 digital resources
Access a library of more than 700,000 digital resources including e-books, videos and journal articles. Our Ask the Library virtual service can help you locate, access, evaluate, use and reference a range of information resources.
Enjoy the support of a global community of UniSA students
You're never alone in your study. Our strong global network of current students and alumni regularly host events and activities. Wherever you are in the world, you can share your experiences and engage with UniSA students, both past and present.