95% of online students are satisfied with our expert lecturers
2021 i-Graduate Survey, Online Education Barometer – Expert Lecturers Indicator (95.2%).
91% of our online students feel supported in their studies
2021 i-Graduate Survey, Online Education Barometer – Overall Support Indicator (91.2%).
95% student satisfaction rate for online learning resources
2021 i-Graduate Survey, Online Education Barometer – Online Learning Resources and Library Facilities Indicator (95.1%).
Study On Demand, on your schedule, on your terms.
Anytime, anywhere: Our 100% online, career-focused degrees give you full control and ultimate flexibility over your study. Access support seven days a week, engage with course content from day one, view learning resources 24/7, and log into the interactive online environment anywhere, any time and on any device. Learn what it means to Study On Demand below.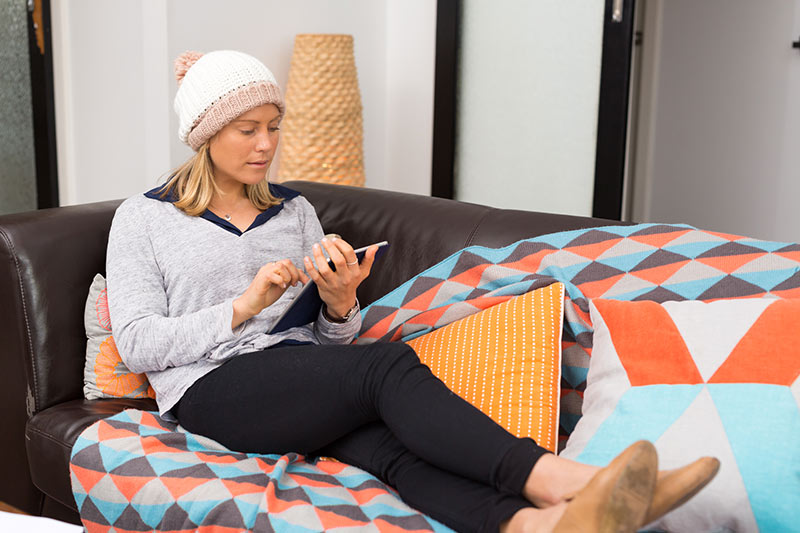 Designed specifically for online learning
Our team of academic and online experts have created interactive and media-rich course material using innovative digital technology and state-of-the-art teaching and learning resources.
Four start dates per year
With four start dates a year in January, April, June and September there is no need to put your life on hold. Our online degrees support students who lead busy lifestyles – so you can choose to study when it suits you.
Plan your study schedule ahead of time
With all content available from day one of your course, you'll be able to plan your study schedule in advance. You're in control.
Learn in ten-week blocks
Courses are offered in ten-week blocks to scaffold and support your learning, and to keep you motivated and engaged throughout your degree.
100% online - no need to come onto campus
All assessments, including exams (if required) are 100% online, meaning you'll never need to travel to submit an assignment or find an exam venue.
Get help when you need it
Whether you need help with assignments, referencing or technical support, we offer a range of personal and academic support services to ensure you are successful in your studies.
Flexible around your life
You'll be able to dial up and down your studies to fit study into your life. You can choose to study one or two courses each term, or take a term off if you're busy with work and personal commitments. If there are times when you can't meet assessment due dates because of other commitments, we'll work with you individually, on a case by case basis to assess your requirements and make alternative arrangements.
Online tutor support 7 days a week
Our Online tutors are experts in their fields with deep knowledge of the courses you'll be studying. By working with students one on one, you'll receive highly personalised support to ensure you get the help you need.
24/7 On Demand tech support
You don't need to be a tech expert to study online. No matter what time of the day, our IT Help Desk is available 24/7.
24/7 interactive online environment
Our interactive online environment is a one stop shop for all your study needs. You'll be able to study on demand – log in at any time, on any device, wherever it suits you.
24/7 access to learning resources
Access a library of more than 700,000 digital resources including e-books, videos and journal articles, right at your fingertips. If you can't find what you're after, you'll be able to use the Ask the Library virtual service that assists students to locate, access, evaluate, use and reference a range of information resources.
Join a community of online learners and award winning teachers
Our teachers are international award winners who are at the forefront of online teaching and learning. Our online degrees have been designed by academic experts who are deeply connected to our on-campus disciplinary expertise. With over 5,000 external and online students, you'll join a community of learners with whom you can chat, engage and share your experiences.
What does studying online look like?
When you study with UniSA Online, you'll gain access to our interactive online environment. It's a one-stop shop for all your learning needs. Access course content and assessments, chat live with staff and fellow students, or download essential programs or apps. It's accessible anytime, and on any device.
Discover our learning platform and get ready to study on demand. Interactive online environment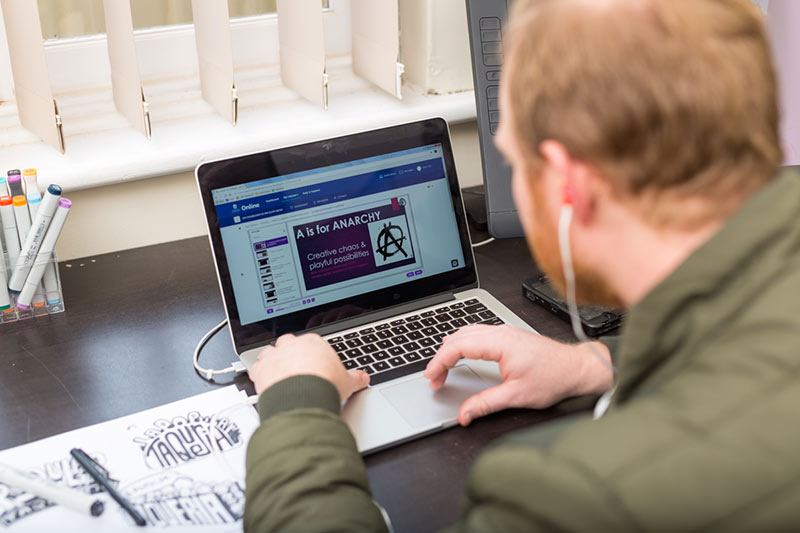 You'll be able to track your progress through the student dashboard, plan your study schedule, receive reminders on due dates for tasks and assessments, as well as collaborate and network with a community of other like-minded students.
Using innovative technology in online education, your study experience will be highly personalised based on your learning activities throughout your degree. Just like your own personal study coach, you'll get tailored feedback to enhance your learning outcomes and to ensure you're successful in your studies.
Get organised with our learning planner
Our learning planner is a useful tool to assist you to manage your study commitments with work and personal commitments, while keeping on top of assessments and study workload. You'll be able to view and track things you need to do and know each week, monitor any overdue or upcoming activities, detailed task lists and quickly access your assessment summaries.
Setting you up for success
The UniSA Online orientation website is also packed with essential information, tips and resources so that you can navigate the online learning environment with confidence, get to know our staff and support services and hit the ground running from day one.
Personalised support to help you stay on track
Balancing work, study and home life can be challenging, which is why we offer personalised support over extended hours – including on weeknights, and on weekends. Our team of Student Advisers, tutors and support staff will help you stay on course, providing personalised one-to-one assistance all the way from enrolment to graduation. Help is just a call or click away.
An interactive, media-rich experience
There's a myth that online study can be a disengaged and isolating experience – that it's just you and your computer. With UniSA Online, this couldn't be further from the truth. All of our courses have been developed based on research in the learning sciences. They've been specifically designed to maximise your learning experience. You'll be immersed in a rich social learning environment that builds your knowledge and professional skills through engaged interactions with your teachers and peers.
Tech-savvy teaching staff
Build your own ePortfolio
Our academic staff have been trained to teach in the online environment. They're tech-savvy and understand the needs of online students like you. They'll help you navigate the online course materials, resources and technology so you can get the most of out of your study experience.
Collaboration with industry
Our degrees are designed in conjunction with industry experts with a wealth of experience. You'll be learning the latest cutting-edge developments in your field, solving real industry problems, while gaining the skills and knowledge in demand by your profession.
Expand your professional network from wherever you are
Online study doesn't have to mean studying on your own. You'll be able to connect with a community of other like-minded students – you'll be able to share, debate and collaborate ideas through virtual classrooms, online chat, video conferencing, and online communication tools.
UniSA Global Citizen Program
Free for eligible students, Global Citizen is an exciting new program which combines a virtual international experience with an online cultural intelligence module. The Global Citizen program gives you the opportunity to develop your international perspective and cultural intelligence, and demonstrate these skills to potential employers.
Online student community
You'll have access to a number of online communication tools that facilitate student-to-student interactions and online 'study groups':
Chat to Online Course Facilitators through interactive forums
Interact in real time with other students in your degree
Hold virtual study groups with students who live interstate
Access chat facilities within the online learning platform.
Sitting an online exam
If your degree requires you to sit an exam, you can do so online from the comfort of your own home, or anywhere else in the world. To do this, you'll need access to a microphone and web-camera and download and install a special web browser. The web browser blocks you from accessing restricted programs on your computer, and your exam is recorded to ensure academic integrity processes.
See if your computer, laptop or device is all set up and ready to go – it takes just a few seconds.