Study On Demand, on your schedule, on your terms.
Our 100% online, career-focused degrees give you full control and ultimate flexibility over your study. Access support seven days a week, engage with course content from day one, view learning resources 24/7, and log into the interactive online environment anywhere, any time and on any device. Learn what it means to Study On Demand below.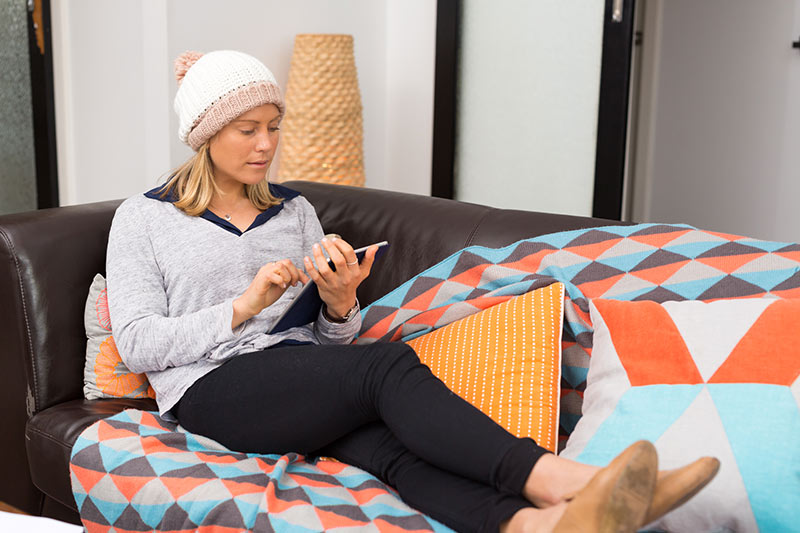 Designed specifically for online learning
Our team of academic and online experts have created interactive and media-rich course material using innovative digital technology and state-of-the-art teaching and learning resources.
Four start dates per year
With four start dates a year in January, April, June and September there is no need to put your life on hold. Our online degrees support students who lead busy lifestyles – so you can choose to study when it suits you.
Plan your study schedule ahead of time
With all content available from day one of your course, you'll be able to plan your study schedule in advance. You're in control.
Learn in ten-week blocks
Courses are offered in ten-week blocks to scaffold and support your learning, and to keep you motivated and engaged throughout your degree.
100% online - no need to come onto campus
All assessments, including exams (if required) are 100% online, meaning you'll never need to travel to submit an assignment or find an exam venue.
Get help when you need it
Whether you need help with assignments, referencing or technical support, we offer a range of personal and academic support services to ensure you are successful in your studies.
Flexible around your life
You'll be able to dial up and down your studies to fit study into your life. You can choose to study one or two courses each term, or take a term off if you're busy with work and personal commitments. If there are times when you can't meet assessment due dates because of other commitments, we'll work with you individually, on a case by case basis to assess your requirements and make alternative arrangements.
Online tutor support 7 days a week
Our Online tutors are experts in their fields with deep knowledge of the courses you'll be studying. By working with students one on one, you'll receive highly personalised support to ensure you get the help you need.
24/7 On Demand tech support
You don't need to be a tech expert to study online. No matter what time of the day, our IT Help Desk is available 24/7.
24/7 interactive online environment
Our interactive online environment is a one stop shop for all your study needs. You'll be able to study on demand – log in at any time, on any device, wherever it suits you.
24/7 access to learning resources
Access a library of more than 700,000 digital resources including e-books, videos and journal articles, right at your fingertips. If you can't find what you're after, you'll be able to use the Ask the Library virtual service that assists students to locate, access, evaluate, use and reference a range of information resources.
Join a community of online learners and award winning teachers
Our teachers are international award winners who are at the forefront of online teaching and learning. Our online degrees have been designed by academic experts who are deeply connected to our on-campus disciplinary expertise. With over 5,000 external and online students, you'll join a community of learners with whom you can chat, engage and share your experiences.