You're viewing degree information for International students
You're an International student if you are:
NOT an Australian or New Zealand citizen
NOT an Australian Permanent Resident (including Permanent Humanitarian Visa holders)
Please remember your residency (the country you are currently in) has no impact on whether you are an Australian or International student.
UniSA Online degrees normally require international students to study outside of Australia. If you would like to study a UniSA Online degree within Australia, your visa conditions will need to allow online study. For advice on eligibility to study onshore in Australia, please contact us.
100% Online
Bachelor of Digital Business
Degree Level Undergraduate
Year 2022
Start Date
January, April, June, September
Duration
3 year(s) full-time
Time Commitment
10 - 15 hours per week per course
Study as
Full-time or part-time
Fees
AUD$ 23,000 per annum (per 1.0 EFTSL) for students enrolled in 2022
Entry requirements

Admission criteria

The admission criteria have been grouped to assist you to easily find the information most relevant to your circumstances. However, you may fit into more than one and the university will consider applicants against each of the relevant criteria.

Certain conditions apply. For more information refer to Appendix 4 of the University's Selection and Entry policy.

Applicants are required to meet one of the following criteria with a competitive result:

Higher education study


Successfully completed equivalent to a minimum of half a year of full-time study of a higher education program at a recognised higher education provider

OR

Vocational Education and Training (VET)

Complete an award from a registered training organisation at Certificate IV or above.

OR


Work and life experience (for domestic students only)

Passed a UniSA Online literacy and numeracy test and have relevant work experience, or
Completed a UniSA Foundations Studies program or equivalent, or
Qualify for Special Entry

OR

Recent secondary education

Completed a secondary education qualification equivalent to SACE, such as an interstate year 12 or international qualification

Essential requirements for admission

Prerequisites

None

Assumed Knowledge

None

English language entry requirements

In addition, international students who speak English as a foreign language must have obtained one of the following standards within the last two years prior to admission. Possession of one or more of these qualifications, in addition to the academic entry requirements, does not, in itself, guarantee a place at the University of South Australia. Applications are considered on an individual basis and selection is competitive. Where previous study/work experience was conducted in English, the application must be accompanied by certified documentation from the educational institution/employer certifying that the language of instruction/ employment was English.

English language test

IELTS total [6.0]
IELTS reading [6.0]
IELTS writing [6.0]
IELTS speaking [6.0]
IELTS listening [6.0]

Please access the following link for a comprehensive list of English language tests accepted by UniSA and other important information in relation to meeting the University's language requirements:

English Language Equivalence Table (PDF)

Admission Requirements by Country

| | |
| --- | --- |
| Bangladesh HSC | 3.5 |
| Canada High School (OSSD) | 60 |
| Eynesbury FSP | 310 |
| India (best 4) | 60 |
| Kenya KCSE (average) | B |
| Malaysia STPM (best 3) | 6 |
| Malaysia UEC | 32 |
| Norway GPA | 2.8 |
| Pakistan HSSC | 75 |
| Sri Lanka A Levels (best 3) | 6 |
| Sweden GPA | 12.5 |
| UK Board GCE A Levels/HK Board | 6 |
| Vietnam | 7 |
| Australia | 65 |
| IB (best 6) | 26 |
| USA SAT (1600) | 1050 |
| HKDSE | 15 |
| Nepal NEB | 2.41 |
| German Abitur | 3.3 |

View full entry requirements

Hide full entry requirements
Study a holistic combination of digital and business skills that allow you to embrace and implement the latest digital technologies.
Understand how current and emerging technologies such as blockchain, artificial intelligence and machine learning are revolutionising the way we do business.
Fast-track your career goals with industry-endorsed qualifications and an influential professional network of digital business leaders and entrepreneurs.
Implement in-demand problem-solving approaches and tools such as design thinking, Agile, and business communication.
All final-year students are invited to participate in the highly sought-after graduate recruitment program at Accenture.
Snapshot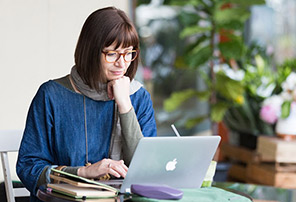 The future of business is digital. Graduates who know how to harness new technologies to transform business operations are in high demand.
The Bachelor of Digital Business combines business and IT to provide a holistic understanding of technology's crucial role in strategic business operations. Learn to adapt to the rapid pace of digital transformation and build broad and enduring skills that future-proof your career.
This degree is delivered using practical, innovative work-integrated learning experiences designed to strengthen learning and skills development. Real-world business experiences, including internship opportunities, allow you to achieve your career goals faster by giving you the skills employers are searching for. All final-year students will be invited to join the graduate program at Accenture.
The future of technology is moving too fast for textbooks, so you'll be learning directly from some of Australia's top digital and business minds leading digital transformation for global consultancy and technology powerhouse, Accenture. The Bachelor of Digital Business combines UniSA business courses, IT courses, and six industry courses specially designed and delivered by Accenture to empower the next generation of digital business leaders.
What you'll learn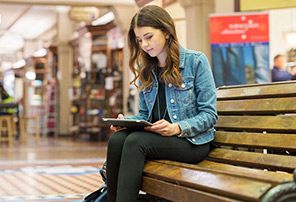 To thrive in modern business, digital business leaders must understand the technologies shaping and transforming organisations. Knowing how to utilise marketing automation to convert customers, when to use artificial intelligence to streamline processes, or why cloud systems can make collaboration easier could be the difference between business growth and decline.
Throughout your studies, you'll learn a new hybrid skillset of advanced digital and business principles for a broad and enduring career. This is your chance to step into one of the world's most influential organisations, with opportunities to work on practical projects and original challenges, and the potential to access industry-leading internships. You'll build a breadth of creative problem-solving tools that put you at the forefront of change.
With access to a suite of carefully curated industry case studies and projects, you'll:
discover how business and technology have evolved to become inseparable;
understand how emerging technologies will shape organisations in the future;
learn to apply advanced leadership, stakeholder management, and change management methodologies; and
explore how to scope and implement digital projects.
The Bachelor of Digital Business takes you further than the basics, combining the best of Accenture's global practice and expertise with UniSA's proven leadership in transformative, industry-informed business education and research.
Studying 100% online means you can engage with course materials at your own pace, whenever it suits you – there is no need to be online at a particular time. It's flexible around your life so you can control your study schedule week by week. As a general rule, we recommend 10 to 15 hours of study a week for each course.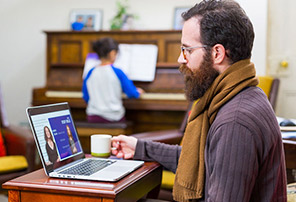 All assessments, including exams (if required) are 100% online, meaning you'll never need to travel to submit an assignment or find an exam venue.
Some of your assessments may include:
an industry-relevant project
an online presentation
essays and reports
Please note, courses may not be displayed in order of study.
First year
Elective
, Note(s): 2
, Rule(s): 2
Second year
Elective
, Note(s): 2
, Rule(s): 3
Third year
OR
OR
OR
Elective
, Note(s): 2
, Rule(s): 5
Rules

Go here to the see the complete UniSA Online electives list.

1. Assessment requirements for this degree include at least one online exam. The online exam software has system compatibility requirements, specifically that tablets, hybrid devices and mobile devices are not supported. Please refer to the online exam requirements prior to conducting your exam to ensure your computer and software is compatible to undertake the exam.

2. Must be chosen from Year 1 Electives list.

3. Must be chosen from Year 2 Electives list. Course pre-requisites must be satisfied.

4. Participation in this course requires an application process and achieving minimum GPA requirements.

5. To be selected subject to Program Director approval.

6. Successful completion of 72 units of undergraduate study and GPA of at least 4.0. In addition to this, applicants are required to submit a separate application for entry which will be merit assessed by the Course Coordinator/ Program Director.

Notes

1. Enrolment in this course is subject to availability.

2. Students who have completed a qualification in a business discipline at AQF Diploma level or equivalent and assessed to receive 36 units block credit, will be granted credit for this course. Students are also required to undertake 'Option 2' in the final year of the program.
Study Digital Business on Demand
Sarah Chua, Program Director: UniSA Online, and Garrick Southgate, Associate Director: Accenture give an insight into what the Bachelor of Digital Business is about, and where your career could take you Why Bachelor of Digital Business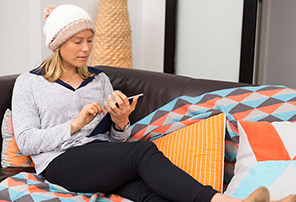 As a business leader of tomorrow, you'll be required to respond to an ever-changing digital landscape. This presents unique opportunities for those who understand how to harness new and emerging technologies like blockchain, cloud, and the metaverse. The Bachelor of Digital Business prepares you to navigate this complex field with skills that set you apart from your peers.
You'll maximise your employment opportunities by studying a degree that's been co-developed by UniSA, who are globally recognised for excellence in business education, and Accenture, the world's largest independent technology services provider.
Access a range of internships, projects, and other innovative work-integrated learning opportunities designed to simulate practical industry projects, and apply practical skills through industry assessments. Students will also have exclusive access to the Accenture Room, a dedicated online space where students can connect, access additional learning content and hear from leading experts from across Accenture.
Your career
Strong growth in the industry is projected, with The Australian Government Labour Market Portal projecting 14.9% growth for Management and Organisational Analysts, and 28% growth for ICT Business and Systems Analysts through to 20251.
There will be strong demand for graduates with high-level business and digital skills across a wide range of job roles and industry sectors. Graduates may consider roles across managerial, leadership, business analyst, sales and solution development roles.
With a transferable skillset that prepares you to adapt to the rapid pace of digital and business change, you'll be uniquely positioned to excel in careers that might not even exist yet.
1Australian Government Labour Market Portal
Digital business solution and transformation consultant:
Monitor changes to digital technologies and identify implementation opportunities to transform organisational activities, processes, competencies, and models; assess the accelerating impact of technology on business and strategy; develop strategies for digital solution implementation; imagine and plan for present and future technological shifts.
Business analyst:
Use data analytics to assess processes, determine requirements, and deliver data-driven recommendations; engage with stakeholders to determine how changes to products, services, processes, software, and hardware can improve efficiencies; support business decisions and develop strategies to effectively achieve organisational objectives.
Digital transformation lead:
Understand the global vision of the organisation, how the various stakeholders interact, and the current level of digitisation; audit digital efficiency, define objectives, and enact a digital transformation plan; manage the budget, coordinate teams, manage organisational change and influence management.
Entrepreneur:
Use skills and initiative to recognise or anticipate a need that isn't being met and bring new ideas to the market; develop an idea or business, create a business plan, attract investment and financing, and provide leadership and management for a new business; forecast future business changes and identify further opportunities.
Business systems analyst:
Study the business and information technology needs of an organisation to analyse problems and develop solutions; identify areas of opportunity or improvement, and consult on strategy development; deliver projects and initiatives involving business processes, business change, and technology solutions; oversee implementation of systems while consulting with management, stakeholders, or clients to ensure all requirements are met.
Business change consultant:
Design, execute, measure and control business processes; introduce innovation to process management to achieve enhanced effectiveness and efficiency; recommend adjustments to workflow, schedules, and other processes; manage stakeholders and effectively manage meaningful change in organisations.
Enquire now to study with UniSA Online
Control how and when you study with our 100% online degrees.
Your study experience and support
Study On Demand
Our online career-focused degrees give you full control and ultimate flexibility over your study. It's Study On Demand, on your schedule, on your terms.
Designed specifically for your online learning
Designed by a team of academic and online experts, our course materials are delivered in an interactive way using innovative digital technology and state-of-the-art teaching and learning resources.
Study when it suits you
Our online degrees support students who lead busy lifestyles. With four start dates a year in January, March, July and September there is no need to interrupt your life.
Take control of your study schedule
With all content available from day one of your course, you have the power to plan your study schedule in advance.
Finish each course in 10 weeks
Our courses are delivered within 10-week terms to keep you motivated throughout your degree. Study two courses a term or just one.
100% online study
You won't need to come onto campus for coursework, assessments or exams. Complete all study for your degree where it suits you.
Get the help you need
Whether you need help with course content or assessments, we offer the academic support and services you need to be successful in your studies.
Adjust your study to your life
There's no need to interrupt work and family life or spend money on travel and student accommodation. Organise study around your life.

Learn from world-renowned academics
Get a degree that's designed and taught by leading academics and industry professionals.
100% online interactive learning environment
Our interactive online learning environment supports all your study needs. Log in anytime, on any device, wherever it suits you.
Access a library of over 700,000 digital resources
Access a library of more than 700,000 digital resources including e-books, videos and journal articles. Our Ask the Library virtual service can help you locate, access, evaluate, use and reference a range of information resources.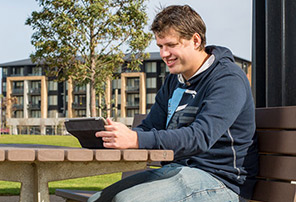 Our graduates get jobs
UniSA is ranked in the top two in Australia for graduate employability.1 Join a university known for its employment outcomes. Your UniSA Online degree is more than just a piece of paper – it will prepare you to start your career or take it to the next level.
Specifically designed for online learning
Our team of academic and online experts have created interactive and media-rich course material using innovative digital technology and state-of-the-art teaching and learning resources. Every degree has been specifically designed for online learning to ensure you graduate with the skills and knowledge for your future career.
Backed by industry
Every UniSA Online degree is overseen by an experienced industry advisory board. We've also consulted with industry experts with a wealth of experience to design course content that reflects the most cutting-edge developments in your field. Our industry connections will enrich your online study experience - you'll be presented with industry problems that real organisations face. You'll also gain the skills and knowledge that industry are telling us they need in graduates.
Expand your professional network from wherever you are
Online study doesn't mean studying on your own. You'll connect with a community of other like-minded students – you'll be able to share, debate and collaborate ideas through virtual classrooms, online chat, video conferencing, and online communication tools.
1 Ranked #2, 2021 QILT Employer Satisfaction Survey – Graduate Employability Skills Indicator. Public universities.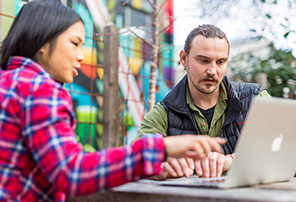 Studying can be challenging, especially when you're also juggling work and other life commitments. You're not studying 9-5, Monday to Friday, which is why we provide personalised, extended hour support services – including on weekends – so you can get help when you need it.
Dedicated Student Adviser support
Our Student Advisers will be an important part of your student journey – they'll help you enrol, discuss your study goals, communication preferences, and will be your first point of call for all your general study questions. They'll link you to an extensive range of support services and resources across the University and will help schedule appointments with specialised services if required.
Online academic support seven days a week
You'll be supported by our highly experienced academic team of Online Course Facilitators and Online Tutors. Our academics will guide you through your learning and ensure you have an outstanding, high-quality education.
They can help you with your course materials and assessments, provide feedback on your work, assist you with referencing as well as answer any other course-specific queries. You'll be able to contact your academics via email, online discussion forums and live messages in the online learning environment.You can also communicate in real-time and chat face-to-face with your academics online.
24/7 tech support
Our IT Help Desk is available 24/7 to provide assistance with your computer set up, student email, software requirements and other UniSA apps and student applications. You'll be able to get support no matter what time it is.
Our interactive online environment supports all your study needs. You'll be able to track your progress through the student dashboard, plan your study schedule, receive reminders on due dates for tasks and assessments, as well as collaborate and network with a community of other like-minded students.
Using innovative technology in online education, your study experience will be highly personalised based on your learning activities throughout your degree. Just like your own personal study coach, you'll get tailored feedback to enhance your learning outcomes and ensure you're successful in your studies.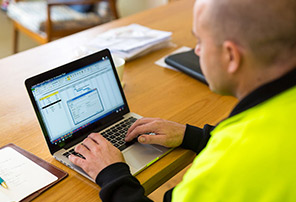 At Accenture we work at the leading edge of technology and human ingenuity to help clients address their most complex mission-critical issues. The need for people with a strategic understanding of business and digital technology is greater than ever before. We are thrilled to be part of this groundbreaking program, co-designed with UniSA, to help skill the leaders of tomorrow to drive consistent change and innovation.
Jordan Griffiths
Accenture Operations Lead Australia & New Zealand | Accenture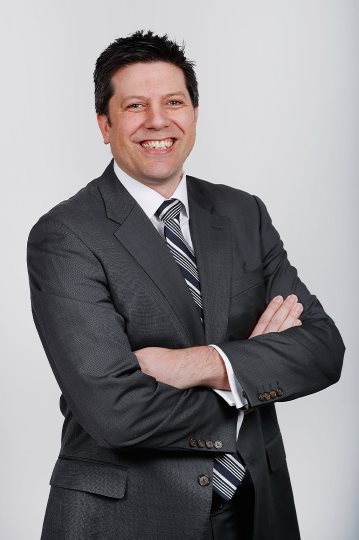 Accenture Operations Lead Australia & New Zealand | Accenture
How to build the digital skills that are so in demand in industry is top of the agenda with many of my clients.  I am excited to be working with UniSA to create The Bachelor of Digital Business that focuses on the skills and capabilities we know organisations are looking for.  It's one thing to learn about digital technologies, it's another thing to be able to apply them to successfully solve business problems as part of a team in real life! The Accenture content in this program is focused on both. You will learn from our technology experts sharing cutting edge applications fresh from our innovation and research labs as well as from our industry practitioners who work with clients to implement solutions.
Dr Garrick Southgate
Accenture Program Lead for the Bachelor of Digital Business | Accenture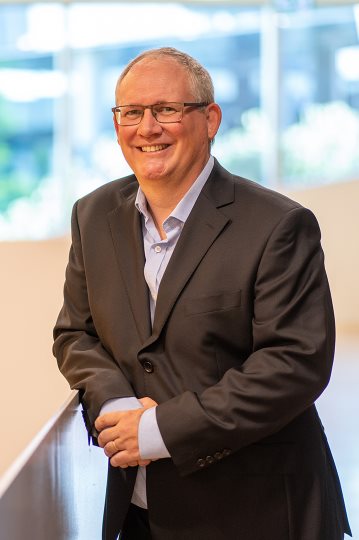 Accenture Program Lead for the Bachelor of Digital Business | Accenture
I wish there was a degree like this when I was at University. The Bachelor of Digital Business has been developed to cover industry relevant topics, which are directly transferable to a future in the IT field. This degree links each concept, showing how they can build on each other to innovate and create new technology offerings, and even business opportunities.
Dario Macagnano
Metaverse and Extended Reality Lead | Accenture Australia & New Zealand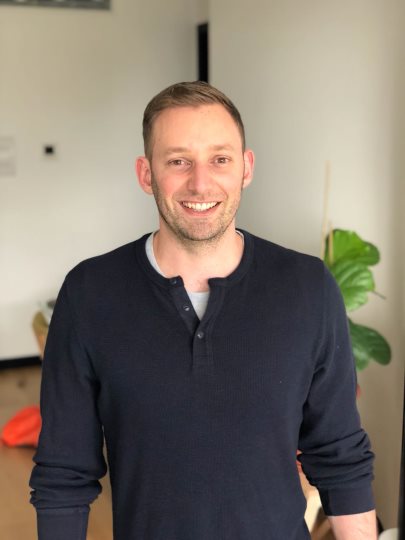 Metaverse and Extended Reality Lead | Accenture Australia & New Zealand
There might be a lot of hype about Blockchain, but not many people have really seen the potential of this emerging technology. In this degree, I'll be sharing my knowledge and hands-on experiences of Blockchain with you, including examples of where Accenture is helping clients to do amazing new things with the aid of blockchain technology.
Andrew Zhou
Blockchain Team Lead | Accenture Australia & New Zealand Technology Innovation Strategy Group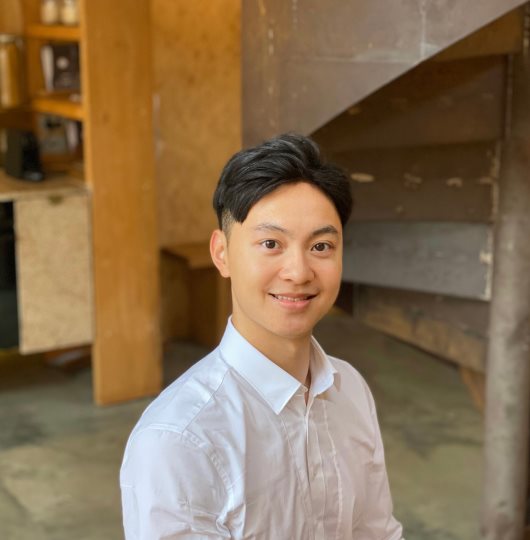 Blockchain Team Lead | Accenture Australia & New Zealand Technology Innovation Strategy Group
I am passionate about blending technological innovation and new ways of working to deliver value to our clients' digital projects. Accenture is developing a quarter of the courses in this degree, and it is a pleasure to share my expertise and unique experiences with the team to ensure course content is truly informed by industry.
Anuradha Bhowmick
Technology Strategy Senior Manager | Accenture Australia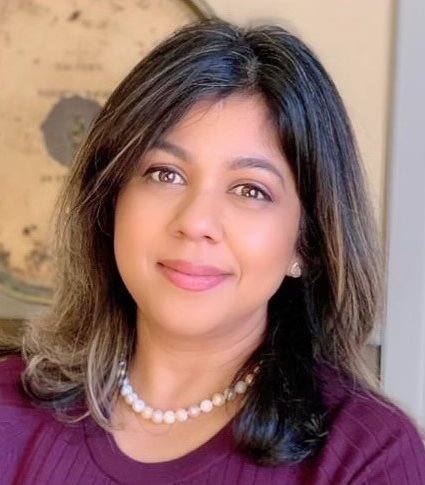 Technology Strategy Senior Manager | Accenture Australia
IT Requirements
As a general rule of thumb, any desktop or laptop computer purchased in the past three years should be capable of meeting your online learning needs. While mobile devices such as tablets and smartphones will be able to access most of your online course content, there are likely to be elements of most courses where we recommend you use a desktop or laptop computer. Your computer should be able to:
run a modern browser (Microsoft Edge, Firefox 24, Safari 5, or Chrome 32 or later versions)
run Java
run programs to create documents, spreadsheets and presentations
use a web camera and headset (or ear pods with microphone)
Some UniSA Online degrees require an online exam. The online exam software – Remote Proctor Now – has specific capability requirements. Please refer to the system requirements prior to conducting your exam to ensure your computer is compatible.
Access free IT software and resources
As a UniSA Online student, you'll:
Get free access to the full Office 365 ProPlus suite, which includes full versions of Word, PowerPoint, Excel, Outlook, OneNote, Publisher, Access and Lync software. Install the full suite on up to five different devices (PC and Mac compatible).
Get 1Tb of personal storage that syncs with your PC or mobile device through OneDrive - it's like an extra hard drive that allows you to open any of your files from any of your devices, whenever you need them.
Get free access to LinkedIn Learning - Access more than 5000 video courses on a broad range of topics such as: the Microsoft Office suite, time management and study skills, health and wellbeing, communication and presentation skills, photography, film making and designing your own games or mobile apps.
Be able to connect with others using Microsoft Teams, Yammer and the Outlook Web App.
There are some degrees that have specialised software requirements. We've made this software available to students to access for free - you'll be able to download and install any of the required programs on your own device anywhere and anytime. See if your degree requires specialised software.
Check your device
Our computer system test will determine if your device has the base system resources and software required to study online. It'll also check the speed of your internet connection.
See if your computer, laptop or device is all set up and ready to go – it takes just a few seconds.
The application process is easy – just follow these simple steps:
Submit an online enquiry

If you're ready to apply, the first step is to fill out and submit our online enquiry form. Here you'll be asked a series of questions to see if you're eligible. Following your online enquiry, one of our Degree Advisers will contact you at your preferred time to discuss the application process.

Enquire now >



Speak to a Degree Adviser and start your application

If you're eligible, you'll receive an email outlining the entry requirements and the relevant documentation you need in order to be considered.

In order to verify your academic qualifications, you'll need to upload relevant documents like your official parchment, certificates or transcripts. If you have work experience, you will need to upload your CV as well as any other documents like work references, professional recognition or accreditation or your training certification.

Your email will contain information on the specific documents you need to provide as well as a link to begin your application. You'll be asked to create an account and set your own password.



Complete your application and send through your documents

In order to proceed with your conditional offer, you'll need to complete your application and provide required evidence of your previous study or work experience.

Enquire now >