This degree is only available to Australian students
You're considered an Australian student if you are any of the following:
Australian or New Zealand Citizen
Australian Permanent Resident (including Humanitarian Visa holders)
100% Online
Bachelor of Business (Marketing)
Degree Level Undergraduate
Year 2019
Start Date
January, April, July, September
Duration
3 year(s) full-time
Time Commitment
10 - 15 hours per week per course
Study as
Full-time or part-time
Entry requirements

Admission criteria

The admission criteria have been grouped to assist you to easily find the information most relevant to your circumstances. However, you may fit into more than one and the university will consider applicants against each of the relevant criteria.

Certain conditions apply. For more information refer to Appendix 4 of the University's Selection and Entry policy.

Applicants are required to meet one of the following criteria with a competitive result:

Higher education study

Successfully completed equivalent to a minimum of half a year of full-time study of a higher education program at a recognised higher education provider

OR
Vocational Education and Training (VET)

Complete an award from a registered training organisation at Certificate IV or above

OR
Work and life experience

Passed a UniSA Online literacy and numeracy test and have relevant work experience, or
Completed a UniSA Foundations Studies program or equivalent, or
Qualify for Special Entry

OR
Recent secondary education

Completed a secondary education qualification equivalent to SACE, such as an interstate year 12 or international qualification

Essential requirements for admission

Prerequisites

None

Assumed Knowledge

None

View full entry requirements

Hide full entry requirements
Develop a broad skill set in brand management, advertising, retailing, strategic marketing, market research, as well as business intelligence and analytics.

Explore consumer psychology and the scientific laws of brand growth.

Be guided by experts who conduct world-class research at the Ehrenberg-Bass Institute for Marketing Science and advise global brands like Uber, Kellogg's and Unilever.

Combine creative thinking with data analysis to create marketing strategies that achieve organisational goals.

UniSA is World's No. 1 for Brand Management research1

UniSA Business School is in the top one per cent worldwide1 and has been awarded an overall five stars for excellence in the QS Stars Ratings 2018.

Ranked in the Top 10 nationally for Business and Economics2
1UniSA Business School is one of just nine institutions in the country and 176 globally to be accredited by EQUIS. There are a total pool of 16,585 business schools worldwide, AACSB, May 2017. 22019 THE Subject Rankings.
Snapshot
Study On Demand – a 100% online Marketing degree designed specifically for online learning. Take full control over your study - access support seven days a week, plan your study to fit around your life, view learning resources 24/7, and log into the interactive online environment anywhere, any time and on any device.
Digital technology is changing the marketing landscape which means it's an exciting time to join the industry. With a focus on providing leading-edge marketing knowledge and real industry experience, this is a versatile degree that will prepare you for a wide range of careers.
From marketing strategy, advertising, and media planning & buying, to sales, and marketing research and analytics – you'll gain a broad range of skills which will open up a world of opportunity when you graduate. You'll come out with the skills to make smart marketing decisions - you'll learn to communicate with different target audiences, create strategies to grow revenue, build customer loyalty, as well as analyse brand performance and advertising metrics.
What you'll learn
The degree starts with core courses in business theory. These will give you a solid understanding of business fundamentals such as international business; economics and accounting; business operations and intelligence.
You'll then branch out into your marketing specialisation where you'll focus on areas such as:
buyer and consumer behaviour
market analysis and research
advertising and brand management
In your major project, you'll have the opportunity to put your knowledge into practice by applying what you've learned in a strategic, integrated marketing project.
Studying 100% online means you can engage with course materials at your own pace, whenever it suits you – there is no need to be online at a particular time. It's flexible around your life so you can control your study schedule week by week. As a general rule, we recommend 10 to 15 hours of study a week for each course.
We have some great tools that will help you organise your study schedule. Your personalised learning planner allows you to keep on top of assessments and study workload while managing work and personal commitments.
All assessments, including exams (if required) are 100% online, meaning you'll never need to travel to submit an assignment or find an exam venue.
Some of your assessments may include:
an industry-relevant project
an online presentation
essays and reports



Please note, courses may not be displayed in order of study.
Rules

Go here to the see the complete UniSA Online electives list.

1. This course is common to all UniSA Online degrees and will be offered multiple times each year to enable students to commence their program of study at any time. Students who are studying part-time must take this course first before they study any other courses in their chosen degree. Students who are studying full time may take this course and one other course in the same study period. This course must be successfully completed before students can progress in the degree.

2. Assessment requirements for this degree include at least one online exam. The online exam software has system compatibility requirements, specifically that tablets, hybrid devices and mobile devices are not supported. Please refer to the online exam requirements prior to conducting your exam to ensure your computer and software is compatible to undertake the exam.

Notes

1. Electives may be chosen from the UniSA Online electives list. Course pre-requisites must be satisfied.

2. One elective in the final year is required to be at an advanced level and must be chosen from the suggested electives list for this degree. Other electives may be chosen from the UniSA Online electives list. Course pre-requisites must be satisfied.

3. Recognition for prior learning (RPL) may be granted for this course to students who have completed relevant work experience as per the UniSA Online RPL framework. Further credit will be assessed in line with the UniSA RPL policy.

4. Students who have completed a qualification in a business discipline at AQF Diploma level or equivalent and assessed to receive 36 units block credit, will be granted credit for this course.

5. Students who have completed a qualification in a business discipline at AQF Advanced Diploma level or equivalent and assessed to receive 54 units block credit, will be granted credit for this course.
Study Marketing on Demand
Monica Orlovic, Lecturer: School of Marketing gives an insight into what the Marketing degree is about, and how the degree has been designed to suit busy adults on the go. Why Bachelor of Business (Marketing)
This degree is underpinned by the latest, most advanced marketing research. In fact, our research in the area of marketing is recognised as above world-class1. We're also the world's number one for Brand Management research2.
UniSA is linked to two world-class academic research institutes, the Ehrenberg-Bass Institute for Marketing Science and the Institute for Choice - our teachers are world-famous marketing experts.
Allied with UniSA, the Ehrenberg-Bass Institute has more than 50 marketing scientists who make fundamental discoveries about how brands grow and buyers behave. As a student, you'll have the opportunity to learn from researchers and marketing scientists who have advised some of the world's biggest brands.
Employers value the practical skills that our students develop. Throughout your studies, you'll learn via real case studies, consumer purchase data and the latest research from global brands - so your degree is highly relevant and valued by industry.
1 2015 Excellence in Research for Australia (ERA)
2AFR BOSS Magazine, April 2018 – League of Scholars
Employers are looking for savvy business professionals who can create integrated campaigns that cut through the clutter, build meaningful relationships with customers, improve its competitive advantage and achieve organisational objectives.
A career in marketing can take you in several different directions – from traditional advertising and PR through to digital design and SEO. Having a broad skill set will be invaluable to your career, however you may choose to hone your expertise in a more specialised role.
A UniSA Online Marketing degree can help you pursue the following careers:
Market analyst:
Perform research and gather data to help a company market its products or services; gather data on consumer demographics, preferences, needs and buying habits; monitor and forecast marketing and sales trends, measure the effectiveness of marketing activities and strategies; and devise methods for collecting data, such as surveys, questionnaires and opinion polls.
Media planner:
understand client's business objectives and advertising strategy to identify which media platforms will best advertise your client's brand or product;, undertake research and analyse data using specialist industry resources; identify target audiences and analyse their characteristics, behaviour and media habits; and manage client relationships
Brand manager:
plan and develop marketing strategies to increase the value and performance of a specific brand, service or product; monitor market trends and oversee advertising and marketing activities to ensure the right message is delivered; and create brand guidelines for their organisation.
Digital marketer:
Develop and manage digital marketing campaigns; utilise a range of techniques including paid search, search engine optimisation, and pay per click; oversee the social media strategy for a company; implement digital and email marketing campaigns; analyse and report on website performance and other digital channel initiatives.
Marketing and communications officer:
plan, develop and produce marketing and communication materials for online and print; monitor social media activity and respond to comments and enquiries; write and distribute media releases; develop reports and track ROI for marketing and advertising campaigns; develop eDM communications and landing pages; and ensure all marketing activities align with an organisation's brand style guide.
Corporate communication adviser:
prepare communication strategies and materials including media releases, briefing notes, thought leadership pieces, and speeches; build and develop strong relationships with key media and other external stakeholders; and provide crisis and issues support when needed
Professional accreditation
This program has been evaluated and accredited by the Australian Marketing Institute (AMI). Gaining AMI accreditation represents one of several processes ensuring this program provides graduates with an appropriate set of knowledge and skills required by employers within the marketing-related field.
Study On Demand
Our online career-focused degrees give you full control and ultimate flexibility over your study. It's Study On Demand, on your schedule, on your terms.
100% online - no need to come onto campus
Four start dates in January, April, June and September
Learn in 10-week blocks
24/7 access to learning resources
Online student support services seven days a week
All content available from the start of your course
Flexible around your life
Plan your study schedule ahead of time
Online credit check
Our graduates get jobs
You will be studying with a university known for its employment outcomes. Your UniSA degree is more than just a piece of paper – it will prepare you to start your career, or take it to the next level. In fact, UniSA undergraduates studying online have graduate employment rates well above the national average1.
Specifically designed for online learning
Our team of academic and online experts have created interactive and media-rich course material using innovative digital technology and state-of-the-art teaching and learning resources. Every degree has been specifically designed for online learning to ensure you graduate with the skills and knowledge for your future career.
Backed by industry
Every UniSA Online degree is overseen by an experienced industry advisory board. We've also consulted with industry experts with a wealth of experience to design course content that reflects the most cutting-edge developments in your field. Our industry connections will enrich your online study experience - you'll be presented with industry problems that real organisations face. You'll also gain the skills and knowledge that industry are telling us they need in graduates.
Expand your professional network from wherever you are
Online study doesn't mean studying on your own. You'll connect with a community of other like-minded students – you'll be able to share, debate and collaborate ideas through virtual classrooms, online chat, video conferencing, and online communication tools.
1Graduate Outcomes Survey 2017
Studying can be challenging, especially when you're also juggling work and other life commitments. You're not studying 9-5, Monday to Friday, which is why we provide personalised, extended hour support services – including on weekends – so you can get help when you need it.
Dedicated Student Adviser support
Our Student Advisers will be an important part of your student journey – they'll help you enrol, discuss your study goals, communication preferences, and will be your first point of call for all your general study questions. They'll link you to an extensive range of support services and resources across the University and will help schedule appointments with specialised services if required.
Online tutor support seven days a week
Our tutors provide highly personalised support tailored to your needs. Along with guidance on assignments, they'll provide advice on writing and referencing. If you have a question related to your course, you can expect to receive a response within 24 hours. Tutors are available seven days a week, including weeknights.
24/7 tech support
Our IT Help Desk is available 24/7 to provide assistance with your computer set up, student email, software requirements and other UniSA apps and student applications. You'll be able to get support no matter what time it is.
Our interactive online environment is a one-stop-shop for all your study needs. You'll be able to track your progress through the student dashboard, plan your study schedule, receive reminders on due dates for tasks and assessments, as well as collaborate and network with a community of other like-minded students.
Using innovative technology in online education, your study experience will be highly personalised based on your learning activities throughout your degree. Just like your own personal study coach, you'll get tailored feedback to enhance your learning outcomes and ensure you're successful in your studies.
"I work full time and study part time online; it can be difficult, but I find I manage my time effectively enough to take on the study load whilst not losing to much in the way of leisure time and social activities. The biggest suggestions I can make are to make sure you use your smart phone / tablet and its calendar to schedule and remind you of everything. Use technology to your benefit and make sure you're getting the most it."
Rylan Bruerton
Bachelor of Business (Marketing)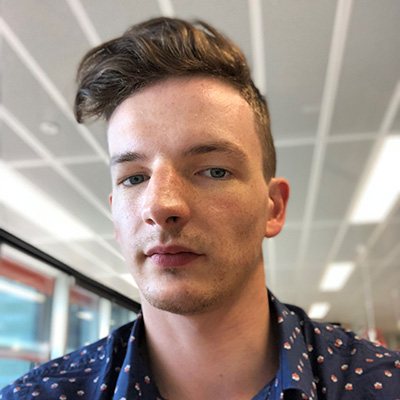 Bachelor of Business (Marketing)


"Online study allowed me to work full-time and commence my career straight away. It gives you the opportunity to develop discipline and self-management, and to work to your own schedule. I chose UniSA because of their strong reputation and the success of their graduates. There was certainly lots of support and I still felt very much part of the culture and the course."
Nicole Underwood
Bachelor of Management (Marketing), now Bachelor of Business (Marketing)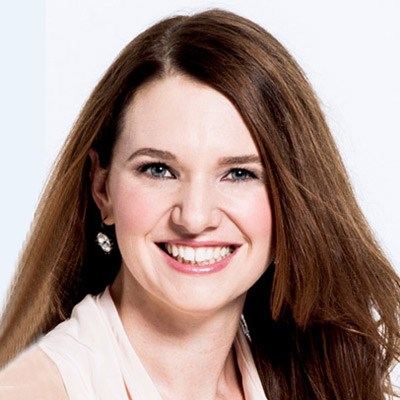 Bachelor of Management (Marketing), now Bachelor of Business (Marketing)


IT Requirements
As a general rule of thumb, any desktop or laptop computer purchased in the past three years should be capable of meeting your online learning needs. While mobile devices such as tablets and smartphones will be able to access most of your online course content, there are likely to be elements of most courses where we recommend you use a desktop or laptop computer. Your computer should be able to:
run a modern browser (Internet Explorer 10, Firefox 24, Safari 5, or Chrome 32 or later versions)
run Java, and in some cases Flash (devices running on Apple's iOS operating system, such as iPads, iPhones, do not run Flash)
run programs to create documents, spreadsheets and presentations
use a web camera and headset (or ear pods with microphone)
Some UniSA Online degrees require an online exam. The online exam software – Remote Proctor Now – has specific capability requirements. Please refer to the system requirements prior to conducting your exam to ensure your computer is compatible.
Access free IT software and resources
As a UniSA Online student, you'll:
Get free access to the full Office 365 ProPlus suite, which includes full versions of Word, PowerPoint, Excel, Outlook, OneNote, Publisher, Access and Lync software. Install the full suite on up to five different devices (PC and Mac compatible).
Get 1Tb of personal storage that syncs with your PC or mobile device through OneDrive - it's like an extra hard drive that allows you to open any of your files from any of your devices, whenever you need them.
Get free access to Lynda.com - Access more than 5000 video courses on a broad range of topics such as: the Microsoft Office suite, time management and study skills, health and wellbeing, communication and presentation skills, photography, film making and designing your own games or mobile apps.
Be able to connect with others using Skype for Business, Yammer and the Outlook Web App.
There are some degrees that have specialised software requirements. We've made this software available to students to access for free - you'll be able to download and install any of the required programs on your own device anywhere and anytime. See if your degree requires specialised software.
Check your device
Our computer system test will determine if your device has the base system resources and software required to study online. It'll also check the speed of your internet connection.
See if your computer, laptop or device is all set up and ready to go – it takes just a few seconds.
Online Course Facilitator
I have attained scholarship awards from my undergraduate and postgraduate studies, with a PhD in the area of consumer attitude and behaviour. Having taught for the UniSA School of Marketing for a number of years I also bring a rich background in research from my work with The Ehrenberg-Bass Institute for Marketing Science, a world-class research institute, on projects involving many well-known international brands in extensive markets.
Dr Huda Khan
Online Course Facilitator

Enquire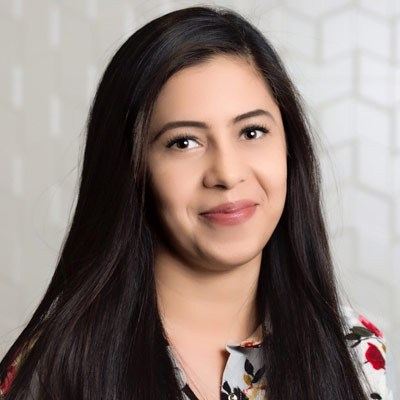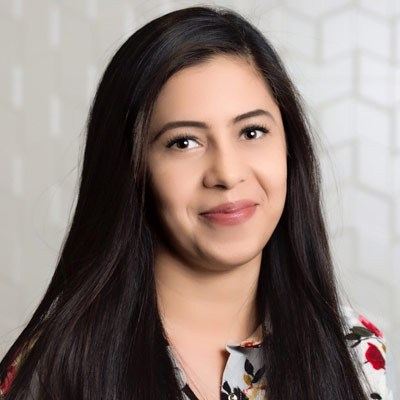 Online Course Facilitator

Enquire
The application process is easy – just follow these simple steps:
Check your eligibility
Take our eligibility checker and answer a few short questions to see if you're eligible. You'll be given an option to continue your application, save it for later or request a call back from a Degree Adviser if you have any questions.


Receive your conditional offer
Once you complete the eligibility checker, you'll receive an email with your conditional offer to start studying with UniSA Online. It will have all the information you need to complete your application.


Complete your application and send through your documents
In order to proceed with your conditional offer, you'll need to complete your application and provide required evidence of your previous study or work experience.