You're viewing degree information for Australian students
You're an Australian student if you are any of the following:
Australian or New Zealand citizen
Australian Permanent Resident (including Permanent Humanitarian Visa holders)
Please remember your residency (the country you are currently in) has no impact on whether you are an Australian or International student.
100% Online
Bachelor of Accounting
Degree Level Undergraduate
Year 2024
Start Date
January, April, June, September
Duration
3 year(s) full-time
Time Commitment
10 - 15 hours per week per course
Study as
Full-time or part-time
Entry requirements

Admission criteria

The admission criteria have been grouped to assist you to easily find the information most relevant to your circumstances. However, you may fit into more than one and the university will consider applicants against each of the relevant criteria.

Certain conditions apply. For more information refer to Appendix 4 of the University's Selection and Entry policy.

Applicants are required to meet one of the following criteria with a competitive result:

Higher education study

Successfully completed equivalent to a minimum of half a year of full-time study of a higher education program at a recognised higher education provider

OR
Vocational Education and Training (VET)

Complete an award from a registered training organisation at Certificate IV or above

OR
Work and life experience (for domestic students only)

Passed a UniSA Online literacy and numeracy test and have relevant work experience, or
Completed a 12-month UniSA Foundation Studies program or equivalent, or
Qualify for Special Entry

OR
Recent secondary education

Completed a secondary education qualification equivalent to SACE, such as an interstate year 12 or international qualification

Essential requirements for admission

Prerequisites

None

Assumed Knowledge

None

View full entry requirements

Hide full entry requirements
UniSA is one of the largest leading providers of accounting and finance education in Australia and Asia.

Build a strong foundation of accounting knowledge and develop skills in business, taxation, auditing, law, finance and sustainability.

Focus on the economic, legal and political influences that affect global business.

Explore the latest developments and current issues in the accounting profession.

Understand how business intelligence and analytics can be used to solve organisational problems.

UniSA Business is in the top 1% worldwide and awarded five stars.1

Study a degree informed by world-class research in finance and accounting.2
1UniSA Business is one of just 12 institutions in Australia and approximately 200 globally (from over 25,000 universities) to be EQUIS accredited. EFMD, March 2022. 2023 QS Stars Business School Ratings.
2Results in Accounting and Banking – 2018 Excellence in Research for Australia (ERA).
Snapshot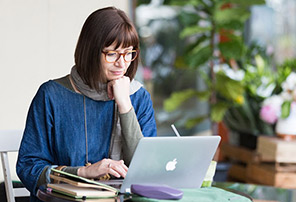 Study On Demand – a 100% online Accounting degree designed specifically for online learning. Take full control over your study – access support seven days a week, plan your study to fit around your life, view learning resources 24/7, and log into the interactive online environment anywhere, any time and on any device.
Ranked in the top 1% worldwide1, UniSA Business is one of the largest leading providers of accounting and finance education in Australia and Asia.
This degree will develop your strong business knowledge, and skills in financial and management accounting, taxation, company law, and auditing. You'll learn about the current economic, legal and political influences affecting global business.
You'll graduate as a strong communicator, with important reporting, analytical, decision-making and problem-solving skills, which will be invaluable to launch or advance your career.
1UniSA Business is one of just 12 institutions in Australia and approximately 200 globally (from over 25,000 universities) to be EQUIS accredited. EFMD, March 2022.
What you'll learn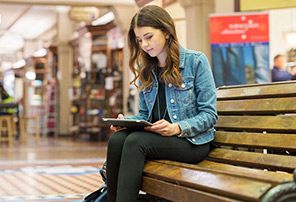 You will start with core courses in business. These will give you a solid grounding in important areas including:
accounting and quantitative methods for business
business law, finance, business intelligence and data management
economics and marketing principles.
You'll then move into your accounting specialisation, learning skills such as:
financial and management accounting
taxation and company law
auditing
sustainability accounting
global and contemporary accounting issues
strategic financial analysis.
Studying 100% online means you can engage with course materials at your own pace, whenever it suits you – there is no need to be online at a particular time. It's flexible around your life so you can control your study schedule week by week. As a general rule, we recommend 10 to 15 hours of study a week for each course.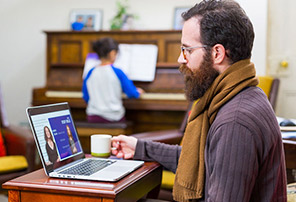 All assessments, including exams (if required) are 100% online, meaning you'll never need to travel to submit an assignment or find an exam venue.
Some of your assessments may include:
an industry-relevant project
an online presentation
essays and reports.
Please note, courses may not be displayed in order of study.
Rules

Go here to the see the complete UniSA Online electives list.

1. Assessment requirements for this degree include at least one online exam. The online exam software has system compatibility requirements, specifically that tablets, hybrid devices and mobile devices are not supported. Please refer to the online exam requirements prior to conducting your exam to ensure your computer and software is compatible to undertake the exam.

Notes

1. This degree offers a total of 5 elective courses. All but one elective must be a Business course and you may choose one non-Business elective. You need to meet the prerequisites listed to enrol in a given elective. Please speak to the Student Adviser regarding the selection of these courses. Go here to see the complete UniSA Online electives list: https://online.unisa.edu.au/electives

2. This course is recommended for students who are new to university studies or require development in academic and research skills.

3. Students who have completed a qualification in a business discipline at AQF Diploma level or equivalent and assessed to receive 36 units block credit, will be granted credit for this course.

4. View available Virtual Industry Internships, Overseas Study Opportunities and Study Tours at https://www.unisa.edu.au/global-experiences/study-overseas/student-exchange/
Study Accounting on Demand
Dr Gerard Stone, Program Director: Bachelor of Accounting and Dr Ben Kehrwald, Academic Developer: UniSA Online give an insight into what the Accounting degree is about, and how the degree has been designed to suit busy adults on the go. Why Bachelor of Accounting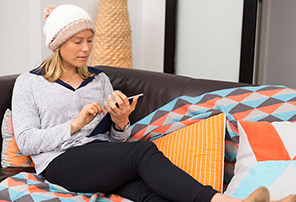 As a UniSA graduate, you can be confident this is a globally competitive degree respected internationally for its quality and relevance to industry.
We work closely with industry and peak professional bodies to ensure that your studies are relevant and respected in the workplace.
As a graduate, you'll be eligible for membership with CPA Australia, Chartered Accountants Australia and New Zealand, the global Association of Chartered Certified Accountants (ACCA), the Association of International Accountants (AIA), and the Chartered Institute of Management Accountants (CIMA).
The Business Career Mentor Program helps you build your industry networks and your career. In 2016 we matched over 190 students with business mentors who gained valuable insight from business professionals. The six-month program is offered online and runs from March every year.
UniSA Business is the only business school in South Australia accredited by both AACSB International (The Association to Advance Collegiate Schools of Business) and EFMD (EQUIS) – the world's leading accreditation bodies recognising excellence in business education and research at a global level. These dual accreditations demonstrate the high standards we hold across all areas such as teaching, student learning and research, as well as our commitment to continually improving the quality of our programs.
Your career
From corporate accounting to government and not-for-profit – there are a variety of career paths available, across all industries. Depending on your interests, you can also choose to specialise in tax, healthcare and environmental accounting. Accounting can also serve as a launching pad for careers in business, consulting, law, education, government, and small-to-medium businesses.
To become a fully qualified accountant, you need to be qualified as a Chartered Accountant (CA) or Certified Practising Accounting (CPA). UniSA Online graduates will be eligible to undertake the CA or CPA program. While you can commence working in an accounting role with an undergraduate degree, professionals with a CA or CPA qualification are highly regarded by employers.
A UniSA Online accounting degree can help you pursue the following careers:
Auditor/risk consultant: ensure financial and operational integrity and compliance; evaluate and report on financial, operational and managerial processes and systems; and work on business process reviews and risk assessments.
Business adviser: work with new or established businesses; analyse business plans and financial statements; advise on investments, marketing, funding and financial trends; and understand consumer needs to meet business objectives and improve profitability.
Forensic accounting: work in a corporate or regulatory environment to investigate fraud and similar crimes; provide expert evidence, and prepare forensic reports for courts.
Insolvency and reconstruction adviser: work with stakeholders in cases of personal and business financial distress; administrations and liquidations; and restructure under-performing businesses and turnarounds.
Management accountant: assist senior management make critical business decisions; prepare forecasts, budgets and risk analysis; and advise managers about the financial implications of business decisions.
Practising accountant: work for the private sector, government or individuals; prepare tax returns; keep accounting systems up-to-date; maintain financial records, and advise on business structures.
Tax accountant and adviser: compile business and individual tax returns, and provide tax planning advice and strategies.
Your study experience and support
Study On Demand
Our online career-focused degrees give you full control and ultimate flexibility over your study. It's Study On Demand, on your schedule, on your terms.
Study 100% online - no need to come onto campus
Choose from four start dates in January, April, June and September
Learn in 10-week blocks
Get support seven days a week - including on weeknights
Access learning resources 24/7
View course content before your term starts
Work while you study
Plan your study schedule ahead of time
Fast-track your studies and receive credit for past study and/or work experience.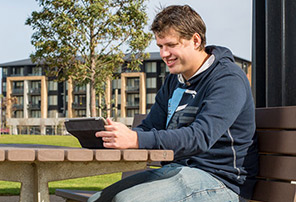 Our graduates get jobs
UniSA is ranked as the number one university in Australia for graduate employability.1 Join a university known for its employment outcomes. Your UniSA Online degree is more than just a piece of paper – it will prepare you to start your career or take it to the next level.
Specifically designed for online learning
Our team of academic and online experts have created interactive and media-rich course material using innovative digital technology and state-of-the-art teaching and learning resources. Every degree has been specifically designed for online learning to ensure you graduate with the skills and knowledge for your future career.
Backed by industry
Every UniSA Online degree is overseen by an experienced industry advisory board. We've also consulted with industry experts with a wealth of experience to design course content that reflects the most cutting-edge developments in your field. Our industry connections will enrich your online study experience - you'll be presented with industry problems that real organisations face. You'll also gain the skills and knowledge that industry are telling us they need in graduates.
Expand your professional network from wherever you are
Online study doesn't mean studying on your own. You'll connect with a community of other like-minded students – you'll be able to share, debate and collaborate ideas through virtual classrooms, online chat, video conferencing, and online communication tools.
1 QILT Employer Satisfaction Survey, 2020-22 – Employability Skills Indicator. Public universities.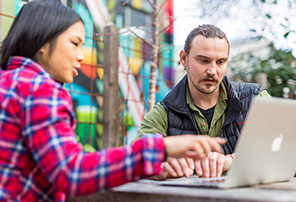 Studying can be challenging, especially when you're also juggling work and other life commitments. You're not studying 9-5, Monday to Friday, which is why we provide personalised, extended hour support services – including on weekends – so you can get help when you need it.
Dedicated Student Adviser support
Our Student Advisers will be an important part of your student journey – they'll help you enrol, discuss your study goals, communication preferences, and will be your first point of call for all your general study questions. They'll link you to an extensive range of support services and resources across the University and will help schedule appointments with specialised services if required.
Online academic support seven days a week
You'll be supported by our highly experienced academic team of Online Course Facilitators and Online Tutors. Our academics will guide you through your learning and ensure you have an outstanding, high-quality education.
They can help you with your course materials and assessments, provide feedback on your work, assist you with referencing as well as answer any other course-specific queries. You'll be able to contact your academics via email, online discussion forums and live messages in the online learning environment. You can also communicate in real-time and chat face-to-face with your academics online.
24/7 tech support
Our IT Help Desk is available 24/7 to provide assistance with your computer set up, student email, software requirements and other UniSA apps and student applications. You'll be able to get support no matter what time it is.
Our interactive online environment is a one-stop shop for all your study needs. You'll be able to track your progress through the student dashboard, plan your study schedule, receive reminders on due dates for tasks and assessments, as well as collaborate and network with a community of other like-minded students.
Using innovative technology in online education, your study experience will be highly personalised based on your learning activities throughout your degree. Just like your own personal study coach, you'll get tailored feedback to enhance your learning outcomes and ensure you're successful in your studies.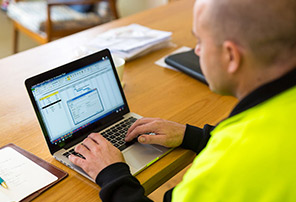 Online study was perfect for me. I set my own study times and listened to lectures at my own pace. Completing my degree has given me the confidence to make suggestions, implement changes and make important decisions along with the rest of my senior management team.
Jacqueline Lavis
Bachelor of Accounting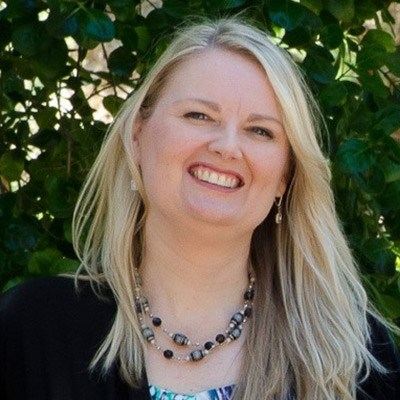 IT Requirements
As a general rule of thumb, any desktop or laptop computer purchased in the past three years should be capable of meeting your online learning needs. While mobile devices such as tablets and smartphones will be able to access most of your online course content, there are likely to be elements of most courses where we recommend you use a desktop or laptop computer. Your computer should be able to:
run a modern browser (Microsoft Edge, Firefox 24, Safari 5, or Chrome 32 or later versions)
run Java
run programs to create documents, spreadsheets and presentations
use a web camera and headset (or ear pods with microphone)
Some UniSA Online degrees require an online exam. The online exam software – Remote Proctor Now – has specific capability requirements. Please refer to the system requirements prior to conducting your exam to ensure your computer is compatible.
Access free IT software and resources
As a UniSA Online student, you'll:
Get free access to the full Office 365 ProPlus suite, which includes full versions of Word, PowerPoint, Excel, Outlook, OneNote, Publisher, Access and Lync software. Install the full suite on up to five different devices (PC and Mac compatible).
Get 1Tb of personal storage that syncs with your PC or mobile device through OneDrive - it's like an extra hard drive that allows you to open any of your files from any of your devices, whenever you need them.
Get free access to LinkedIn Learning - Access more than 5000 video courses on a broad range of topics such as: the Microsoft Office suite, time management and study skills, health and wellbeing, communication and presentation skills, photography, film making and designing your own games or mobile apps.
Be able to connect with others using Microsoft Teams, Yammer and the Outlook Web App.
There are some degrees that have specialised software requirements. We've made this software available to students to access for free - you'll be able to download and install any of the required programs on your own device anywhere and anytime. See if your degree requires specialised software.
Check your device
Our computer system test will determine if your device has the base system resources and software required to study online. It'll also check the speed of your internet connection.
See if your computer, laptop or device is all set up and ready to go – it takes just a few seconds.
The application process is easy – just follow these simple steps:
Check your eligibility


Take our eligibility checker and answer a few short questions to see if you're eligible. You'll be given an option to continue your application, save it for later or request a call back from a Degree Adviser if you have any questions.



Gather your relevant documents


If you're eligible, you'll receive an email outlining the entry requirements and the relevant documentation you need in order to be considered.

In order to verify your academic qualifications, you'll need to upload relevant documents like your official parchment, certificates or transcripts. If you have work experience, you will need to upload your CV as well as any other documents like work references, professional recognition or accreditation or your training certification.

Your email will contain information on the specific documents you need to provide as well as a link to log in to your application. You'll be asked to create an account and set your own password.



Complete your application and send through your documents

In order to proceed with your conditional offer, you'll need to complete your application and provide required evidence of your previous study or work experience.
Online Course Facilitators
Recognised by a number of the world's most respected professional bodies, this degree will help you to prepare for a career in accounting and business. Throughout your online study, I encourage you to focus on developing skills that are sought after by employers and maximise any opportunities to build up your professional network.
Dr Gerard Stone

Program Director
Enquire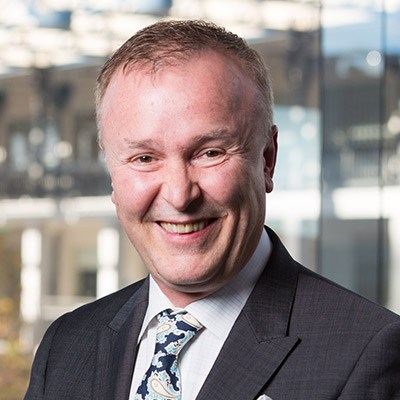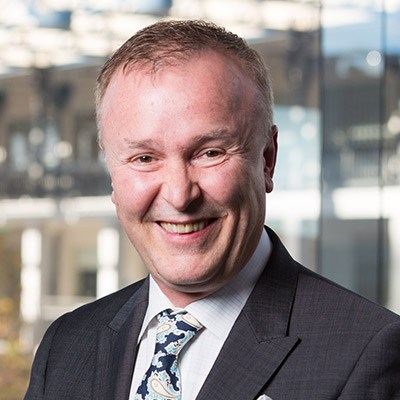 Enquire
Throughout my accounting career, I've had a strong interest in technology advancements and I believe the application of traditional teaching philosophies and standards within a dynamic and innovative learning environment is the future of education. My approach focuses on encouraging students to actively engage in activities to get the most out of their education, and also developing the valuable skills that are increasingly important in the online world and their career.
Phoebe Lake

Online Course Facilitator
Enquire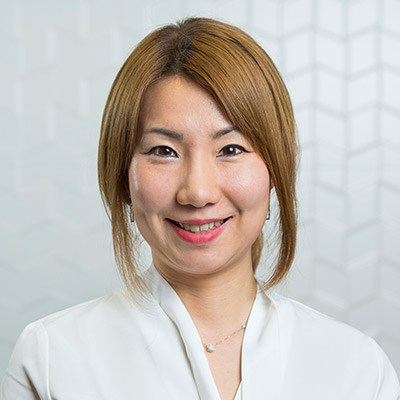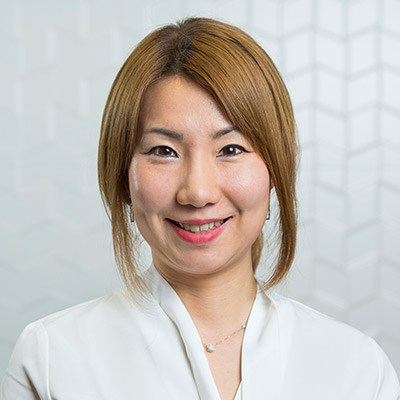 Online Course Facilitator
Enquire