What it's like to study Construction 100% online
UniSA Online student, Kavita Lachmaiya, is cementing her future as an industry leader by studying our Construction Management degree 100% online.
"My UniSA Online degree means I can study at night after work and put what I've learned into practice the next day."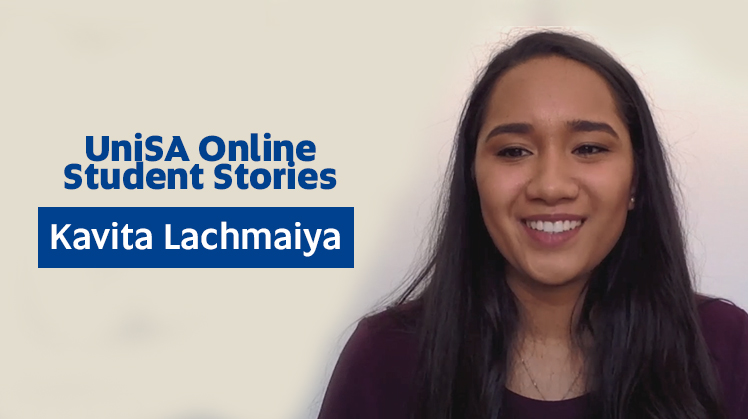 How did you know you were ready to take the next step in your career?
After starting in the call centre of a national health insurance provider, I quickly progressed into the Property team as a project manager. In this role, I coordinate and oversee the building and property projects for the organisation.
I find the work I do very interesting and have learned a lot on the job but I've felt I needed something more concrete to put on my resume. After seeking advice from my direct line manager and remuneration manager, studying a degree felt like the ideal option to progress my career.
How will your degree help you achieve your career goals?
Studying has solidified my desire to instigate change in the construction industry. I am passionate about driving gender equality and seeing females pursue more leadership positions to drive new ideas, innovation and developments in the sector.
Female representation in the construction industry has a long way to go I would like to be at the forefront of the movement in the industry to change this.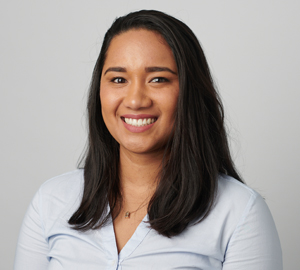 What kind of opportunities does studying 100% online give you?
When I was searching for online degrees and courses, I wanted something that allowed me to continue working full-time while studying.
My UniSA Online degree means I can study at night after work and put what I've learned into practice the next day. Finding a study option that was flexible enough felt impossible when I first started looking, but I'm so glad I came across UniSA Online and I have never looked back.
Did you have any concerns prior to starting your degree? Was there anything holding you back?
I have previously studied at another university in the past, but I struggled to keep up with the content and chose not to complete it. The idea of going through the same process again caused a lot of unease. The experience I've had with UniSA Online has been the total opposite. The course content is extremely relevant and directly relates to my day-to-day occupation. I am actually really enjoying the course content rather than struggling through it. The courses also have a lot of structure to them, laid out week by week, and online tutors are very accessible via chat, forums or zoom meetings.
When I told people that I was considering studying online a common response was that it would be difficult to motivate myself without the consistency of having a set class schedule. Luckily after starting I was quickly reassured that my worries were ill-founded. I feel more motivated than ever to learn new skills and build my career.
How have you been able to apply what you've learned in your degree to your daily role?
One of my favourite classes so far was Construction Communication. Within this course, I learnt how to use BIM software called Revit. Usually when we scope work for contractors to quote on, we either outsource the drawings or just attempt to explain what we need with as precise language as possible. With the skills that I've learned in this course I can draw accurate depictions of what we require, making the scope of works clearer, in turn saving time and cost on variations and outsourcing work.
If you could give your past-self a few words of advice knowing what you do now, what would you say? Would you have started your student journey sooner?
I would tell my past self to go for it! Stop stressing and just take the leap. I would have loved to have started studying this sooner but I'm grateful I had the time to really decide what I wanted to pursue. I really feel like this course was just waiting for me to be ready.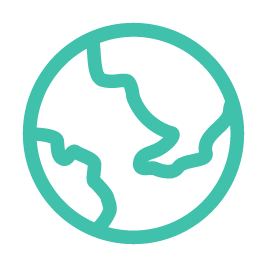 100% online
No need to come onto campus
Credit for prior work experience
Fast-track your study

Support 7 days a week
Get help when you need it
Read more student stories
Why study with UniSA Online?
#1 in Australia and #6 worldwide for quality education
(2020 THE University Impact Rankings)
85% UniSA Online student satisfaction for learning resources and student support
(Commencing UniSA Online Students, 2020 ComparED (QILT) Student Experience Survey (Undergraduate, Domestic Students). National average for learning resources: 79%)
87% satisfaction for teaching quality and student support
(Commencing UniSA Online Students, 2020 ComparED (QILT) Student Experience Survey (Undergraduate, Domestic Students). National average for teaching quality: 82% National average for student support: 77%)
UniSA is one of Australia's largest online universities
Ranked 5th, 2019 Department of Education and Training Data –Commencing Domestic Bachelor Degree Students (External)
Top 5 Young University in Australia
Ranked #4, THE Young University Rankings 2020
Ranked in the world's top 50 under 50
(Ranked #25, 2020 THE Young University Rankings Ranked #29, 2021 QS Top 50 Universities Aged Under 50)