You're viewing degree information for Australian students
You're an Australian student if you are any of the following:
Australian or New Zealand citizen
Australian Permanent Resident (including Humanitarian Visa holders)
Please remember your residency (the country you are currently in) has no impact on where you are an Australian or International student.
Interested in IT or Data Analytics?
Launch or advance your career in IT or data analytics
The explosion in device connectivity and increasing data volumes, combined with the rise of the Internet of Things and the proliferation of social media apps, are all factors that will fuel exponential growth in IT and big data in the future. The technology workforce is accelerating and is showing no signs of slowing. In fact, by 2027, the number of technology workers in Australia is forecasted to rise to one million1.
If you're fascinated by emerging digital technologies and the world of big data, now is the time to equip yourself with a powerful skillset that will have a huge impact on your employability now and into the future. Study at a university that delivers cutting-edge, world-class research in Information Technology2 and Computing and Information Systems3. Learn from experienced academics with expert knowledge in areas such as AI and machine learning. Study course content that has been co-developed with industry professionals and informed by the latest research in the field.
1 Australia's Digital Pulse Report 2020
2 Results in Information and Computing Sciences -2018 Excellence in Research for Australia (ERA)
3 Results in Distributed Computing and Information Systems -2018 Excellence in Research for Australia (ERA)
UniSA Online offers the following IT or Data Analytics degrees
Choose your level of study
Undergraduate (4)

Degrees
MODE OF STUDY
START DATE
Bachelor of Information Technology
Online
Jan, Apr, Jul, Sep
Bachelor of Data Analytics
Online
Jan, Apr, Jul, Sep
Undergraduate Certificate in Information Technology
Online
Jan, Apr, Jul, Sep
Undergraduate Certificate in Digital Technology for Business
Online
Jan, Apr, Jul, Sep
Why Study Online?
Our 100% online, career-focused degrees give you full control and ultimate flexibility over your study.
Study 100% online
There's no need to come onto campus. All your course content and assessments are fully online.
Designed specifically for online learning
Experience interactive and media-rich course material designed specifically for online learning.
Get the help you need
Whether you need help with course content or assessments, we offer the academic support and services you need to be successful in your studies.
What our students are saying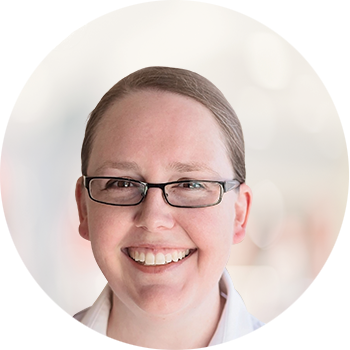 "I've studied partially online in the past at a different institution, but my experience at UniSA Online has been completely different. It's amazing because every course has been thoughtfully put together for online students. The support has been fantastic. My student adviser has been really helpful with answering questions about fees and also put me in touch with the University's disability services team who helped me put together my access plan."
Nicole Park
UniSA Online student