You're viewing degree information for International students
You're an International student if you are:
NOT an Australian or New Zealand citizen
NOT an Australian Permanent Resident (including Humanitarian Visa holders)
Please remember your residency (the country you are currently in) has no impact on where you are an Australian or International student.
UniSA Online degrees normally require international students to study outside of Australia. If you would like to study a UniSA Online degree within Australia, your visa conditions will need to allow online study. For advice on eligibility to study onshore in Australia, please contact us.
Criminal Justice & Social Services
Interested in Criminal Justice & Social Services?
Deepen your understanding of political, behavioural and social sciences, and build the skills needed to work in a diverse range of fields in human services, social policy and the criminal justice sector.
Our expert academics have decades of industry experience and share their wealth of knowledge through engaging, interactive and relevant course content using real and current case studies.

Build your knowledge across a broad spectrum of disciplines such as law, applied criminology, psychology and sociology. Depending on your interests, you'll have the option to focus your studies on ageing and disability, and/or criminology. Gain complementary skills needed by government and not-for-profit organisations in human services, psychology, social work, healthcare, social assistance, as well as the criminal justice sectors.
UniSA Online offers the following Criminal Justice & Social Services degrees
Choose your level of study
Why Study On Demand?
Our 100% online, career-focused degrees give you full control and ultimate flexibility over your study.
Study 100% online
There's no need to come onto campus. All your course content and assessments are fully online.
Designed specifically for online learning
Experience interactive and media-rich course material designed specifically for online learning.
Support 7 days a week
Get personalised support when you need it – including on weeknights and on weekends.
What our students are saying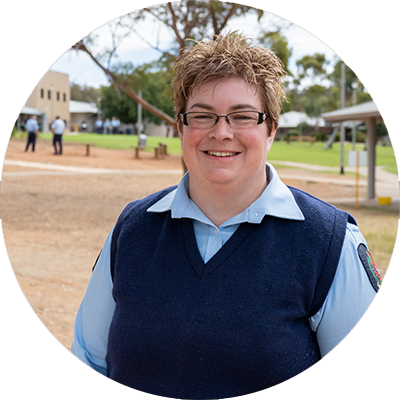 "As a Case Management Coordinator, I am tasked with informing prisoners of their rehabilitation program requirements as a part of their individualised plan. I field questions from prisoners on a daily basis regarding SA Police, prosecutions, court, sentencing, programs, home detention and parole among other things. A holistic understanding of the criminal justice system is very important in order to give prisoners accurate information as they inevitably interact with each agency within the system."
Kelly Fox
Bachelor of Criminal Justice