You're viewing degree information for International students
You're an International student if you are:
NOT an Australian or New Zealand citizen
NOT an Australian Permanent Resident (including Humanitarian Visa holders)
Please remember your residency (the country you are currently in) has no impact on where you are an Australian or International student.
UniSA Online degrees normally require international students to study outside of Australia. If you would like to study a UniSA Online degree within Australia, your visa conditions will need to allow online study. For advice on eligibility to study onshore in Australia, please contact us.
Interested in Accounting and Finance?
Join a university ranked in the top 1% of business schools worldwide1, and one of the largest leading providers of accounting and finance education in Australia and Asia. Designed and taught by world-class researchers, you'll study material that is relevant, contemporary, and informed by research that has been assessed as world class2.
Whether you choose Accounting or Financial Planning, you'll graduate as a strong communicator, with essential reporting, analytical, decision making and problem solving skills which will be invaluable to launch or advance your career.
Your Bachelor of Accounting will develop your strong business knowledge, preparing you for a career in any industry. You might choose to specialise in tax, healthcare, or environmental accounting by using your electives to focus in other areas of business.
Learn how to help your clients reach their short and long-term goals with a Bachelor of Business (Financial Planning). You'll be able to advise on investment and security planning and estate planning, while also developing your knowledge of legal and financial documents, and understand financial laws and legal restrictions.
1UniSA Business is one of just 11 institutions in Australia and 191 globally to be accredited by EQUIS (from over 16,500 worldwide). EFMD, February 2021.
2Results in Accounting and Banking - 2018 Excellence in Research for Australia (ERA).
UniSA Online offers the following Accounting and Finance degrees
Choose your level of study
Undergraduate (3)

Degrees
MODE OF STUDY
START DATE
Bachelor of Business (Financial Planning)
Online
Jan, Apr, Jul, Sep
Bachelor of Accounting
Online
Jan, Apr, Jul, Sep
Bachelor of Business (Economics, Finance and Trade)
Online
Jan, Apr, Jul, Sep
What study option is right for me?
What are the differences

Career opportunities

Unique courses in your degree

Accounting

Build a strong foundation of knowledge in business, auditing, taxation, finance, and sustainability
Understand how business intelligence and analytics can be used to solve organisational problems.
Explore the economic, legal, and political influences that affect global business.

Auditor/risk consultant
Business adviser
Forensic accounting
Management accountant
Practicing accountant
Tax accountant and adviser
Insolvency and reconstruction adviser

Business Finance
Auditing Theory and Practice
Contemporary Issues in Accounting
Financial Accounting
Management Accounting
Sustainable Accounting and Reporting

Financial Planning

Learn how to build and maintain client relationships while helping them meet short and long term financial goals.
Explore personal budgeting, superannuation and retirement planning, financial risk management, and estate planning.
Use your degree as a pathway into the Financial Planning Association of Australia's (FPA) CFP® Certification Program.
Approved by the Financial Adviser Standards, Treasury Department.

Investment manager
Financial planner
Financial adviser
Insurance broker
Wealth manager
Client relationship manager
Superannuation consultant

Financial markets and institutions
Portfolio and fund management
Risk management and insurance
Entrepreneurship for social and market impact
Strategic management
Macroeconomics
Estate planning
Superannuation

100% online

Credit offered
Why Study On Demand?
Our 100% online, career-focused degrees give you full control and ultimate flexibility over your study.
Study 100% online
There's no need to come onto campus. All your course content and assessments are fully online.
Designed specifically for online learning
Experience interactive and media-rich course material designed specifically for online learning.
Support 7 days a week
Get personalised support when you need it – including on weeknights and on weekends.
What our students are saying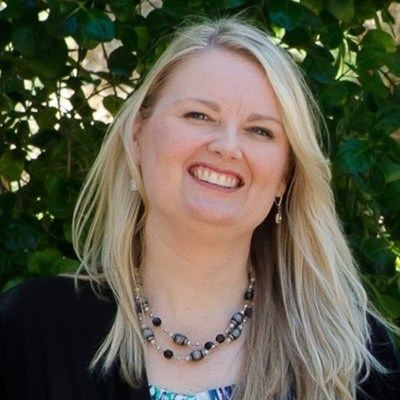 "Online study was perfect for me. I set my own study times and listened to lectures at my own pace. Completing my degree has given me the confidence to make suggestions, implement changes and make important decisions along with the rest of my senior management team."
Jacqueline Lavis
Bachelor of Accounting
What industry experts are saying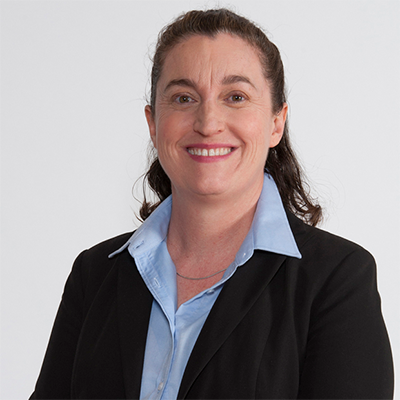 "Having a Treasury*-approved qualification is now imperative to a successful career as a financial adviser. The new Treasury* requirements will effectively reshape Australia's network of financial advisers. Financial planners who are able to adapt to change, continually learn new things, possess good communication skills, and demonstrate flexibility and resilience will be the most successful in their career."
*Financial Adviser Standards, Treasury of Department have taken on the responsibilities of the Financial Adviser Standards and Ethics Authority (FASEA) as of 1 January 2022. The degree is a Financial Adviser Standards and Ethics Authority (FASEA) accredited program
Louise Trevaskis
Academy and Education Manager
AMP Financial Services