Successful Human Resources (HR) professionals are business strategists, coaches and mentors who have exceptional people skills and a passion for working with others.
Demand for Human Resource Managers is expected to increase by over 16 per cent by 2026*. With strong employment growth predicted, now is the time to further your career in human resource management. As workforces continue to evolve, businesses are increasingly looking for innovative professionals who can align HR plans with strategic objectives to gain a competitive advantage. Our UniSA Online human resource management degree collates the most essential skills professionals need to succeed in the HR industry, from strategic thinking to communication, and business intelligence.
* Australian Government National Skills Commission Labour Markets Insight, Employment Projections 2021.
Top skills employers look for in HR professionals
Ability to align HR activities with organisational strategic objectives
Soft skills: A high level of emotional intelligence
Strong written and verbal communication skills
Analytical skills: Business intelligence to make informed, data-led decisions
Research skills to stay on top of changing laws and regulations in the industry
HR Management Jobs
There are diverse opportunities across all sectors in medium-to-large companies including banks, retail, construction to not-for-profits and government departments. That's why HR job descriptions are quite varied based on where you work. Many organisations also choose to outsource their HR processes, making recruitment consultancies another source of employment.
Discover what HR is all about
If you're looking for a new career in HR, our 100% online HR Management degree is a great place to start. This degree will give you the knowledge and skills that employers are looking for while giving you the flexibility to continue working while you study.
Want to upskill in your current role?
Many people who work in HR don't always start in HR. They often come from other departments or units within their organisation and apply their knowledge of the business to lead a team. You could be working as a business, finance, marketing, or line operations manager – or within any other department within your organisation.
Whatever your goals may be, studying online is a great option for people looking to upskill or launch their new career. Our 100% online Bachelor of Business (Human Resource Management) will equip you with the skills that employers are looking for, and will help you put your best foot forward in this growing industry.
Learn how to strategically align human capital with business objectives. Focus on core HR areas including recruitment, learning and development, workforce planning, work health and safety, employee performance management and motivation.
Learn more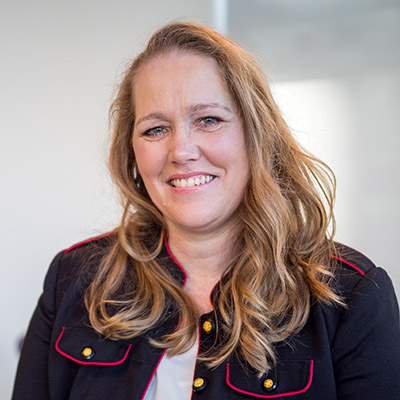 Industry insight
My advice for HR professionals is to invest in your own development - whether that be through studying, reading, attending presentations or being great at asking questions!
Samantha WIlkinson
Principal Consultant
Samantha Wilkinson HR Consulting
#1 in Australia for graduate employability
QILT Employer Satisfaction Survey, 2020-22 – Employability Skills Indicator. Public universities.
#1 young university in Australia for industry collaborations
2023 THE Young University Rankings – Industry Income Indicator
Ranked one of the world's top young universities
Ranked #52, 2023 THE Young University Rankings