Almost one in five Australians live with a disability, and over one million older Australians receive some form of aged care and support service each year*.
With an ageing population, and the introduction of new systems like the National Disability Insurance Scheme (NDIS), employment growth is expected to soar, and more professionals are needed more than ever to support this growing workforce. From business management and leadership to effective communication, we've collated the most in-demand skills professionals working in this sector need to succeed in our 20-page career guide.
*Australian Government, Productivity Commission, Report on Government Services 2018.
Top skills employers look for in community health professionals
Understand the impact of the National Disability Insurance Scheme (NDIS)
Meet the demand and expectations of an ageing population
Business, management and leaderships skills
Strong written and verbal communication skills
The ability to relate to others, understand cultural differences and show empathy
Community Health Jobs
There are diverse opportunities for community health professionals in not-for-profit, government and private sectors – and there are excellent career prospects in metropolitan cities, as well as rural and regional areas.
Professionals seeking work in non-government positions may find employment with community development organisations, welfare centres, social enterprises, neighbourhood houses, emergency relief agencies, home and community care organisations, and residential care facilities.
Looking to change your career?
It's never too late to pursue your passion. If you're looking for a new career, UniSA Online's 100% online Community Health degree is a great place to start. This degree will give you the knowledge and skills that employers are looking for while giving you the flexibility to continue working while you study
Want to move up in your current role?
You may be at a point in your career where you've gained a wealth of experience in your chosen field, but lack the necessary skills to advance in your career. Studying online is a great option for people looking to upskill to land that next big role.
People interested in a community health degree can come from a range of roles and industries including:
Disability services
Ageing sector
Counselling
Support care
Health and welfare
Case management
Administration in community healthcare
Whether you're looking to upskill and advance your current career or embark on a career change, UniSA Online's Community Health degree will give you the skills to help you achieve your goals.
Graduate career-ready with the skills to easily transition to community health care environments and be prepared for opportunities created by the National Disability Insurance Scheme (NDIS).
Learn more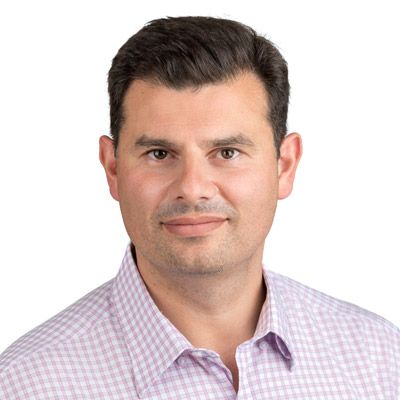 Industry insight
With the advent of the National Disability Insurance Scheme and Consumer Directed Care playing a major part in the Aged Care sector, it will be vital for organisations to have access to appropriately trained professionals.
UniSA Online's Community Health degree will lead the way for many providers to access people with a skilled and holistic view of working with people in community care.
Frank Naso
Director of Major Initiatives and Innovation
The Society of Saint Hilarion Inc Aged Care