Learning online
24/7 interactive online environment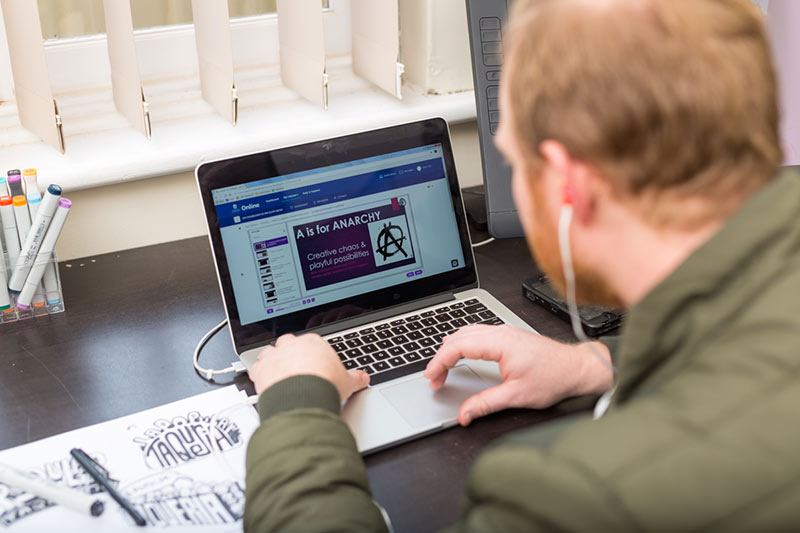 Our interactive online environment is your one-stop-shop for all your study needs. You'll be able to track your progress through the student dashboard, plan your study schedule, receive reminders on due dates for tasks and assessments, as well as collaborate and network with a community of other like-minded students.
Using innovative technology in online education, your study experience will be highly personalised based on your learning activities throughout your degree. Just like your own personal study coach, you'll get tailored feedback to enhance your learning outcomes and to ensure you're successful in your studies.
Get organised with our learning planner
Our learning planner is a useful tool to assist you to manage your study commitments with work and personal commitments, while keeping on top of assessments and study workload. You'll be able to view and track things you need to do and know each week, monitor any overdue or upcoming activities, detailed task lists and quickly access your assessment summaries.
An interactive, media-rich experience
There's a myth that online study can be a disengaged and isolating experience – that it's just you and your computer. With UniSA Online, this couldn't be further from the truth. All of our courses have been developed based on research in the learning sciences. They've been specifically designed to maximise your learning experience. You'll be immersed in a rich social learning environment that builds your knowledge and professional skills through engaged interactions with your teachers and peers.
Build your own ePortfolio
The ePortfolio is your personal online space for collecting and recording academic, professional and life experiences with text, photo, video, music and multimedia. Use it to build a resume, publish a blog, showcase achievements and academic knowledge, or simply network with friends and colleagues.
Online student community
You'll have access to a number of online communication tools that facilitate student-to-student interactions and online 'study groups':
Chat to Online Course Facilitators through interactive forums
Interact in real time with other students in your degree
Hold virtual study groups with students who live interstate
Access chat facilities within the online learning platform.
Sitting an online exam
If your degree requires you to sit an exam, you can do so online from the comfort of your own home, or anywhere else in the world. To do this, you'll need access to a microphone and web-camera and download and install a special web browser. The web browser blocks you from accessing restricted programs on your computer, and your exam is recorded to ensure academic integrity processes.
See if your computer, laptop or device is all set up and ready to go – it takes just a few seconds.
Enquire now to study with UniSA Online
Control how and when you study with our 100% online degrees.