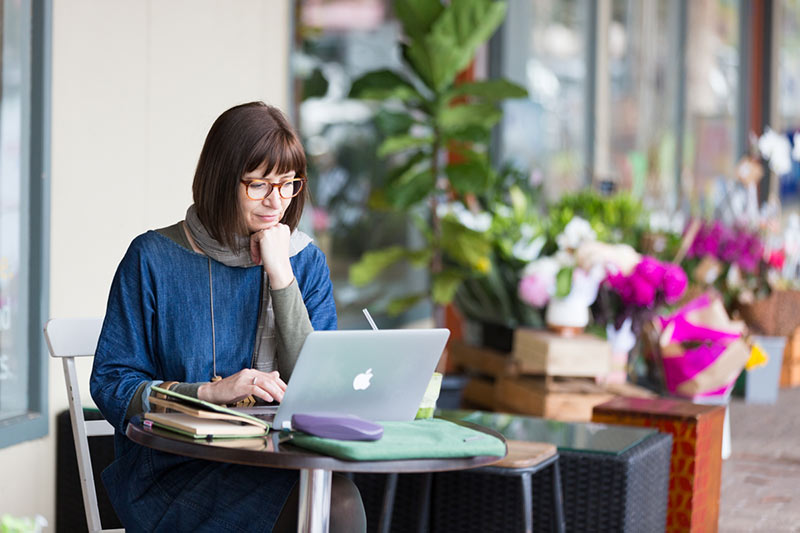 You don't need to be a tech expert to study online. Our IT Help Desk is available to provide assistance with your computer set up, student email, software requirements and other UniSA Apps and student applications. You'll be able to get support via a range of channels including online enquiry, email and phone.
What you'll need to study online
As a general rule of thumb, any desktop or laptop computer purchased in the past three years should be capable of meeting your online learning needs. While mobile devices such as tablets and smartphones will be able to access most of your online course content, there are likely to be elements of most courses where we recommend you use a desktop or laptop computer.
Your computer should be able to:
run a modern browser (Internet Explorer 10, Firefox 24, Safari 5, or Chrome 32 or later versions)
run Java, and in some cases Flash (devices running on Apple's iOS operating system, such as iPads, iPhones, do not run Flash)
run programs to create documents, spreadsheets and presentations
use a web camera and headset (or ear pods with microphone).
Access free IT software and resources
All students will have free access to the full Office 365 ProPlus suite, which includes applications such as Word, Excel and PowerPoint. Every student has access to install the full suite on five different devices - so you'll be able to access it on a computer in the office, on a laptop to use when travelling, and on a home computer.
You can also run Office Mobile for Android or Office Mobile for iPhone on up to 5 mobile devices.
There are some degrees that have specialised software requirements. We've made this software available to students to access for free - you'll be able to download and install any of the required programs on your own device anywhere and anytime. See if your degree requires specialised software.
Check your device
Our computer system test will determine if your device has the base system resources and software required to study online. It'll also check the speed of your internet connection.
See if your computer, laptop or device is all set up and ready to go – it takes just a few seconds.
IT support
If you come across any issues around installing and accessing software, our IT Help Desk is available to assist you.
Enquire now to study with UniSA Online
Control how and when you study with our 100% online degrees.