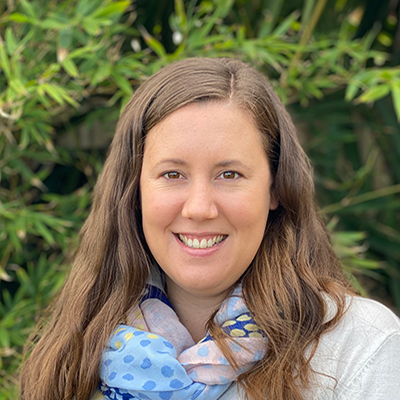 An estimated 45 per cent of all Australians will experience a mental health condition in their lifetime. And Australians are seeing psychologists in record numbers, with numbers increasing by 40 per cent in the past seven years.
Building on the University of South Australia's excellent reputation in psychology, UniSA Online has launched a new Bachelor of Psychology developed specifically for online learning to educate the next generation of professionals. The degree is accredited by the quality and standards organisation for the psychology profession in Australia, APAC.
"The great benefit of studying online is that all the learning can be done right in their own home," Assoc Prof Pearson says. "A great example is our Biological and Learning Psychology course where students visit a virtual zoo in order to apply principles of learning theory to improve welfare and visitor experiences in zoo settings. Associate Professor Elissa Pearson says the new 100 per cent online degree provides innovative and interesting ways to make learning experiences accessible to students wherever they are studying.
"Throughout the degree, students apply and reflect on course concepts in relation to their own lives and the world around them. Students observe media clips and everyday social interactions to see the connections between psychological theories, research and real-world applications of this knowledge."
While the demand for psychologists is on the rise, Assoc Prof Pearson says that knowledge of psychology can enhance job prospects across a range of diverse industries.
"This degree can be the first step towards becoming a professional psychologist, but it also offers so many other opportunities," she says.
"Having a deep insight into why people behave in certain ways is a unique and marketable skill in a range of other industries – particularly in roles that require teamwork and collaboration."
"A degree in psychology isn't just for people wanting to become a clinical psychologist.
"HR teams use psychological testing to determine which job candidate is the best fit, marketers garner insights into consumers' buying habits, and teachers need an understanding of human development and how we change and grow. A knowledge of psychology can be applied almost everywhere in our lives."
UniSA is ranked in the top 10 in Australia for psychology in the Times Higher Education subject rankings and number one in SA for psychology research. It has also been recognised for its innovative psychology curriculum by the Australian Psychology Educators' Network.
"This degree is underpinned by the University's internationally renowned psychology research, which has been ranked as well above world standard in the latest ERA rankings. We are fortunate to have several world-class research centres at UniSA who work closely with industry partners to use psychological knowledge to address contemporary issues. Students directly benefit from this as the latest research is embedded into their course content.
"Our specialist psychology courses in the areas of work and organisational psychology, health psychology and conservation psychology are also taught by expert academics who are leading researchers in their fields.
"Psychology is a fascinating field and we're extremely excited to offer this degree to students right around Australia and overseas."
This degree is accredited by the Australian Psychology Accreditation Council (APAC).
Learn more about the new online Bachelor of Psychology on the UniSA Online website.