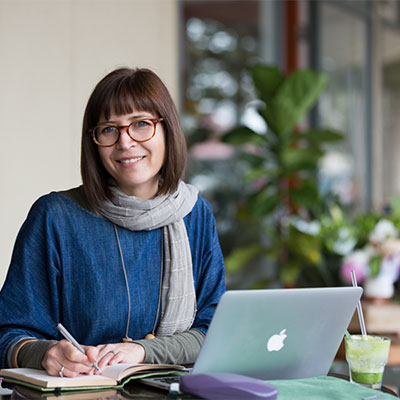 In the last five years, Australia has seen tremendous growth in online education, with one in five students now choosing to study online. As UniSA Online enters its second year of operation, a recruitment drive is under way to scale up the academic team to meet the demand of increasing student numbers.
UniSA Online Academic Director, Associate Professor Barbara Parker, says the team is looking to attract experienced academics and industry professionals who are passionate about educating students in the digital era.
"We're recruiting to fill a range of new Online Course Facilitator positions and these academics will play a key role in leading the delivery of our 100 per cent online degrees, across varied disciplines," Assoc Prof Parker says.
"We're looking for people with expertise covering a wide range of areas, such as accounting, social work, public health, building surveying, communications, law, software engineering and digital media."
Assoc Prof Parker says UniSA Online degrees cater to a different type of student demographic.
"Our online students come from a different stage of life compared to our on-campus students. A majority are aged in their 30s and 40s, have family commitments and are working while juggling their study. In addition to this, over half of the student cohort live interstate – so having an enhanced support offering has been really critical.
"The importance of a quality student experience is at the heart of UniSA Online – and experienced academics with strong industry links are a critical part of that," she says.
UniSA Online offers 100 per cent online degrees designed specifically for online learning in key areas including business, health, construction, communications and media and information technology.
Educating professionals in the digital era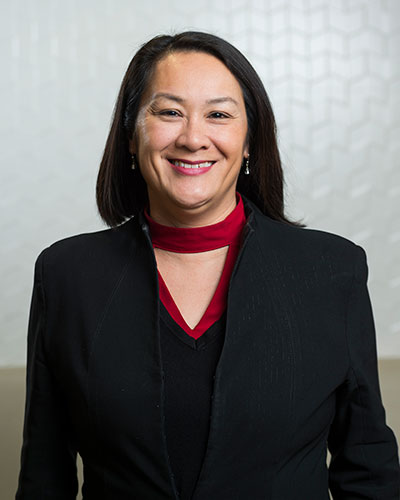 Having taught face-to-face for a number of years, Online Course Facilitator (OCF) for UniSA Online's Communication degree, Kim Burley, says online learning is a great opportunity to use different methods and media to engage with students.
"I've been a lecturer and course coordinator at tertiary institutions in Adelaide, Melbourne and Vietnam for on-campus degrees for nearly 10 years, but it wasn't until 2014 where my passion in online teaching began when I started developing and delivering online courses for UniSA's Graduate Diploma in Communication (Public Relations)," Burley says.
"When the OCF roles came up, I was keen to develop my online teaching skills and knowledge further, and since I had worked with a number of members of the UniSA Online team already, I thought they would be wonderful, knowledgeable and hardworking teammates to have."
Burley says UniSA Online is doing some really innovative things in the online learning space.
"We've created media-rich course materials, including high-quality videos and interactive quizzes – and we've carefully structured the courses so that students can scaffold their learning and engage with material on a regular basis.
"The benefit of online learning is that you can access the material 24/7, and we dedicate a lot of time to ensuring our students feel connected and supported.
"As OCFs, we make sure students are really engaging with the material in a way that suits their learning styles – and we use the range of technology available to us to help facilitate this engagement," she says.
Having worked as a communication manager for the Australian Government, as well as in marketing in the corporate sector with organisations such as KPMG, Burley says her industry experience has helped her understand some of the professional backgrounds from which students come.
"Many of our students are currently working in the industry and want to upskill to elevate their career," she says.
"I've been able to connect students with my industry network and professional associations in Adelaide and Melbourne. Other students have also been interested in attending industry association events such as the Public Relations Institute of Australia events and Social Media Marketing day.
"I think students really value having academics who can provide opportunities and expand their professional network while they're studying.
"It's been wonderful getting to know the students, and I think they've appreciated getting to know me too."
Visit the UniSA Online website for more information.