1. Studying enhances your creativity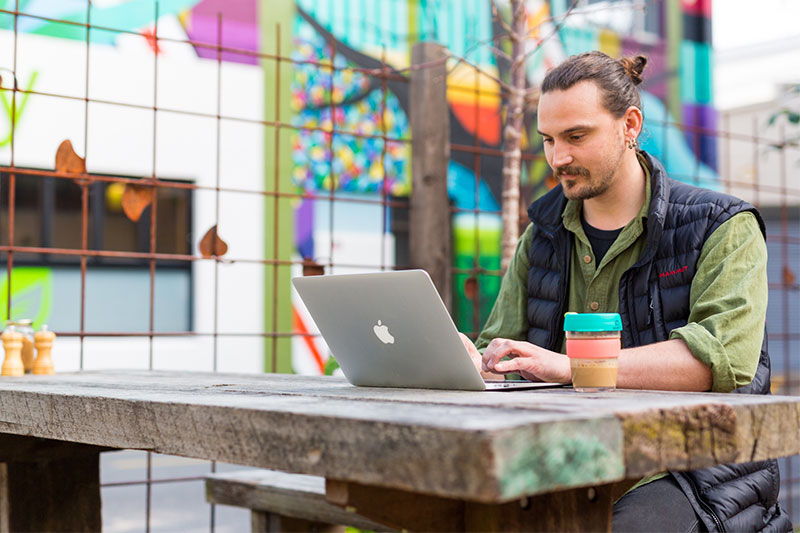 An online degree will open your mind up to new information and knowledge. You'll feel empowered to explore new ideas in the workplace, have the confidence to apply your skills to new situations and will learn to see things from different points of view.
When you're connected to people you'd be unlikely to meet through your online studies, opportunities can spark - and the benefits aren't just felt on a personal level. Innovative businesses thrive on fostering workplace creativity, and are key to higher levels of engagement, happiness and fresh business ideas.
2. You can make the most of your dead time
Always on the go? Studying online means you can watch a video on the train on the way to work, and come back to do an interactive quiz later that night. You can even study in your lunch break and squeeze every minute out of your day. UniSA Online degrees are designed specifically for online learning so you can Study On Demand - access support seven days a week, view learning resources 24/7, and log into the interactive online environment anywhere, any time and on any device.
3. You can still have a life
Studying 100% online means there's no need to come on to a campus. All your assessments, including exams (if required) are fully online, which means you'll never need to travel to submit an assignment or find an exam venue. The flexibility of online study means you'll be able to dial up and down your studies to suit your schedule. You can choose to study one or two courses each term, or take a term off if you're busy with work and personal commitments. Your UniSA Online degree is completely flexible around your life.
4. You'll expand your professional network
A common myth about studying online is that you are on your own. This couldn't be further from the truth. UniSA Online's 24/7 interactive learning environment will connect you with a community of other like-minded students right across Australia and provide forums for you to share, debate and collaborate ideas in real-time with your peers and tutors.
As a UniSA Online student, you'll have the opportunity to be mentored by professionals with a wealth of experience. Throughout your degree, you'll also be able to engage with industry representatives and make valuable connections with those who have gone on to exciting roles in your field.
5. You'll gain life-long skills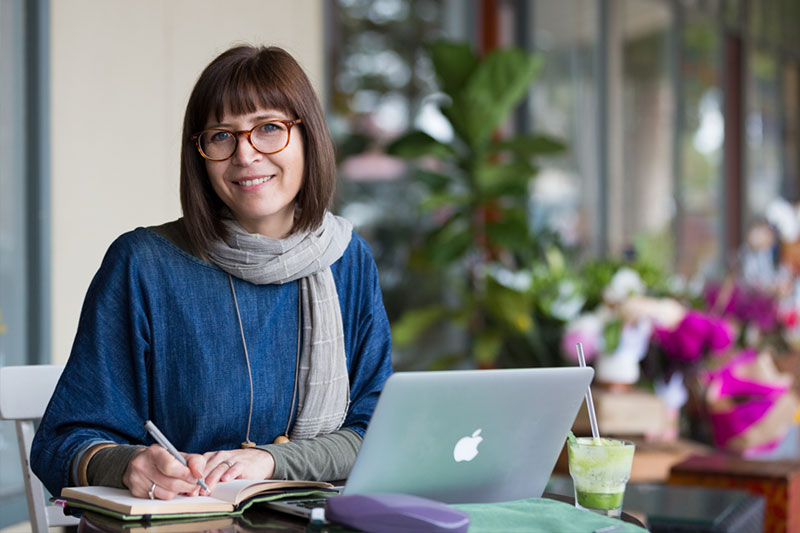 Gaining a degree qualification is not just about gaining a piece of paper – you'll learn strategies that can be applied well after you finish studying.
Some students find they are visual learners, so using mind or concept maps are good techniques to help them understand the relationships between complex themes and ideas. Some people prefer listening rather than reading chunks of text, while others understand concepts by using props around them – knives, forks, sauce bottles to show how the parts fit together.
You'll also develop strong time management and organisation skills especially if you're juggling study, work and other life commitments. These are all valuable life skills not just for succeeding in your studies, but also in achieving your career goals.
Hear from other UniSA students who have studied online.