24/7 online learning support with Studiosity
How does it work
Feeling overwhelmed, stuck on a study question or not sure where to even start with an assignment? Whether you have questions about academic writing and grammar, maths, accounting, statistics or referencing – you can get one-to-one help from an adviser. The best part? Studiosity is totally free for UniSA students.
When you get stuck on a tricky study question, or can't bring yourself to re-read your draft essay for the seventeenth time, don't stress. There are two types of assistance you can get from Studiosity:


Important things to note:
Each student can have up to 10 free interactions per 6-month period (Jan-Jun and Jul-Dec).
An interaction is one submission for writing feedback or one live chat session.
Once logged in to Studiosity you will be able to keep track of how many interactions you have used via the dashboard.
Be mindful of your assignment due dates and plan ahead so you can get the most benefit from using this feedback.
View your usage status by checking the dashboard on the Studiosity homepage.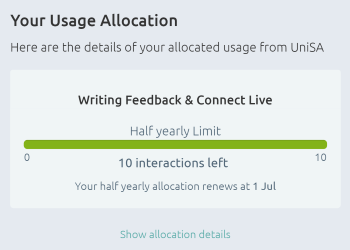 How do I access Studiosity?
Step 1
Log on to your course site, learnOnline, and click on Studiosity within the UniSA apps window.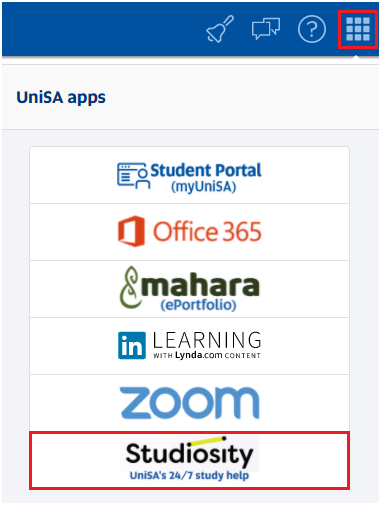 Step 2
You will then see the following screenshot for Studiosity where you can choose which service suits your needs.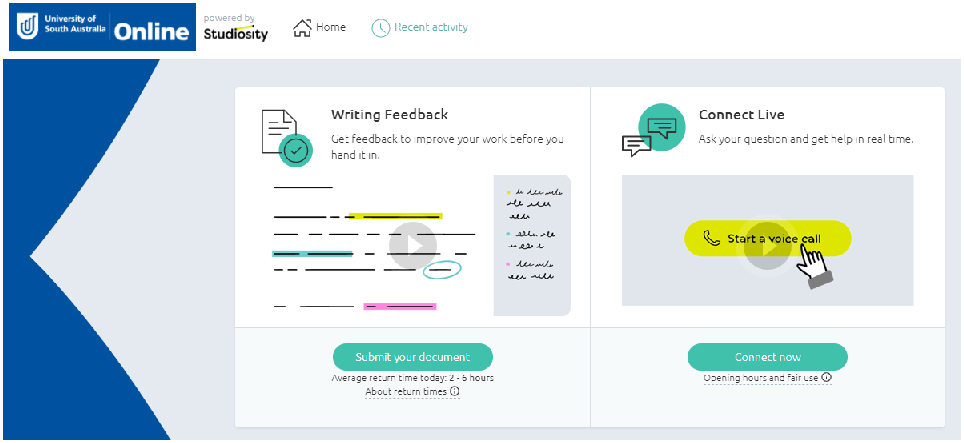 Access Studiosity through learnOnline
If you have any questions regarding the Studiosity service, view the FAQs or please contact your Student Adviser.
Download the Studiosity app
Features of the Studiosity app include:
Save a question for later
Snap and upload a photo of a question straight from your phone
Get notifications and review your Writing Feedback
Use voice-to-text
Review past sessions
Follow the three easy steps below to download the app:
Step 2
Log into your Studiosity account via your learnOnline course site to get your unique pin code.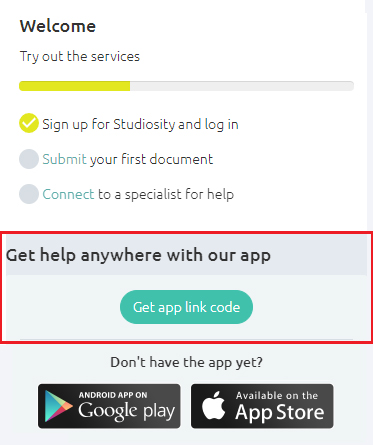 Step 3
Enter the pin code into the app and your account will be linked!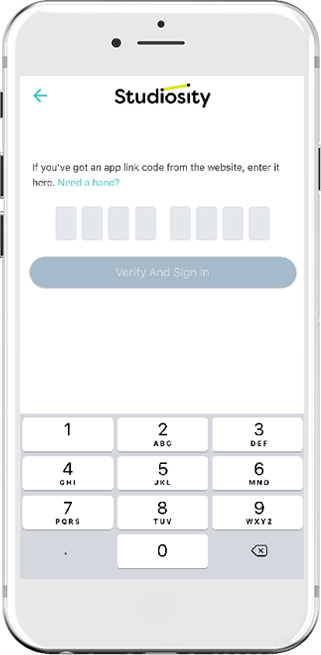 Android is a trademark of Google LLC. Google Play and the Google Play logo are trademarks of Google LLC.
Apple and the Apple logo are trademarks of Apple Inc., registered in the U.S. and other countries. App Store is a service mark of Apple Inc., registered in the U.S. and other countries.
Learn more about Studiosity
For more information about Studiosity, go to studiosity.com/howitworks or watch this short video. What UniSA Online students say about Studiosity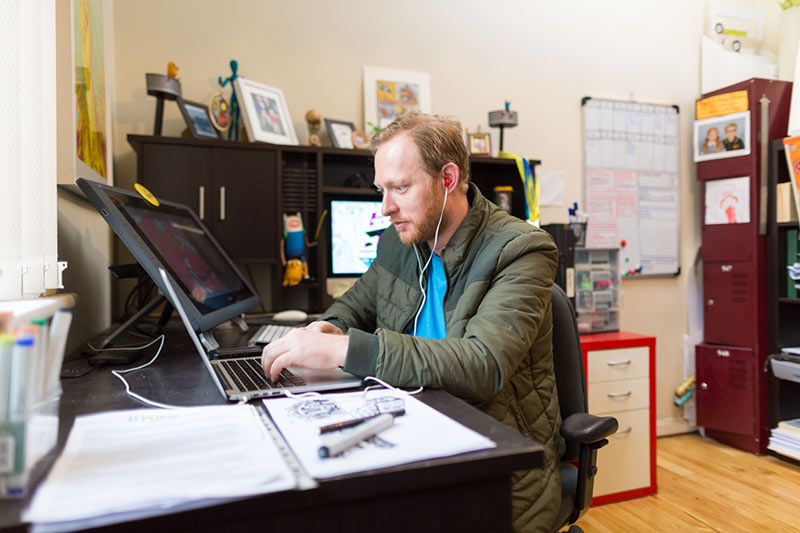 "I have only used this service twice now and I find it extremely helpful. I have not written in such lengths since high school, I feel this service assists more than some of my previous teachers did. Thank you!"
- 24/7 Writing Feedback submission, 18 Jan 2018
"Really great advice that was helpful"
- 24/7 Writing Feedback submission, 18 Jan 2018
"Thank you so much for looking over this. After no study for many years it is daunting to have to submit something. It is comforting and gives me a little more confidence to know I am on the right track. Thanks again. I will definitely be using this service again."
- 24/7 Writing Feedback submission, 19 Jan 2018