These programs are only available to Australian students
You're an Australian student if you are any of the following:
Australian or New Zealand citizen
Australian Permanent Resident (including Humanitarian Visa holders)
Please remember your residency (the country you are currently in) has no impact on where you are an Australian or International student.
Interested in Aged Care?
Launch or advance your career in Aged Care.
The Diploma in Aged Care qualification takes just twelve months to complete and will provide graduates with the skills they need to start a career in one of Australia's fastest-growing sectors. This program is also a pathway into bachelor degrees in health, nursing, social sciences and other relevant areas.
Study a diverse range of 10-week courses covering topics such as first aid and CPR, infection control, diversity and cultural safety, and monitoring health and wellbeing. You'll also learn about dementia, mental health and behaviour, enablement and dignity, and will gain the skills to transition to employment in aged care.
The development of this program has been informed by industry, has been specifically designed for online learning and is delivered in an engaging and flexible way by specialist teaching staff. The Diploma in Aged Care is recognised as an AQF-level qualification.
UniSA Online offers the following Aged Care degrees
Choose your level of study
Why Study Online?
Our 100% online, career-focused degrees give you full control and ultimate flexibility over your study.
Study 100% online
There's no need to come onto campus. All your course content and assessments are fully online.
Designed specifically for online learning
Experience interactive and media-rich course material designed specifically for online learning.
Get the help you need
Whether you need help with course content or assessments, we offer the academic support and services you need to be successful in your studies.
What our students are saying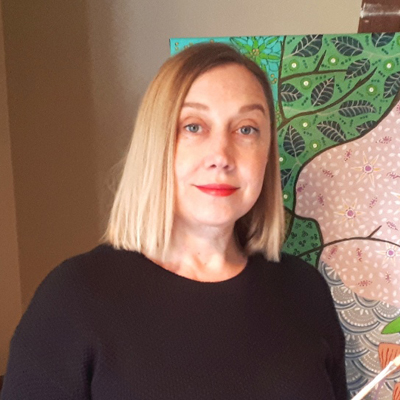 "I came to appreciate that getting older is an individual experience. Over time, I assisted my parents with appointments and general errands. I now feel I am ready for a change. I know I have a lot of life experience to offer as well as my knowledge from past careers and qualifications. Nothing is ever wasted in life. You never stop learning."
Rebecca Cooke
Aged Care