Here to help you succeed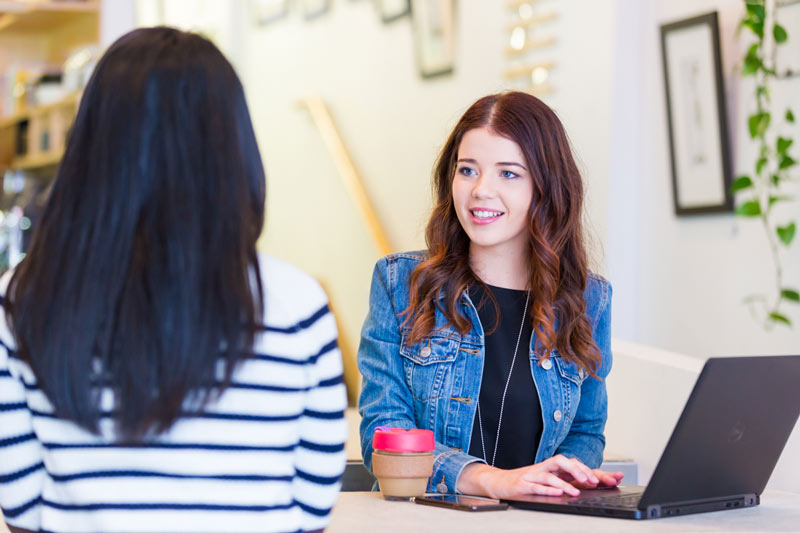 You'll have access to the Student Adviser support team who are dedicated to supporting you throughout your studies. It's what makes the UniSA Online study experience unique from other online providers. You can be confident that by studying with UniSA Online, you'll be engaging with people who genuinely care about your success.
Our Student Advisers will be an important part of your student journey – they'll help you enrol, discuss your study goals, communication preferences and will be your first point of call for all your study questions. They'll give you advice on appropriate support services and resources available to you and will help schedule appointments with specialised services if required.
Just because you're studying online, doesn't mean you miss out on face-to-face interaction – our staff use video calls and online tools to communicate with students. Student Advisers will also offer live online webinars for enrolment, orientation and tips for online study.
Our Student Advisers are available seven days a week over extended hours to answer all your questions.
Availability
Student Advisers are available:
Monday to Friday 8:30am–9:00pm, Australian Central Daylight Time (ACDT)
Saturday and Sunday 9.00am–5.00pm, Australian Central Daylight Time (ACDT)
Note:
for those studying overseas, please convert to your time zone using a tool like
The Time Zone Converter
.
Enquire now to study with UniSA Online
Control how and when you study with our 100% online degrees.