What it's like to study Aged Care 100% online
UniSA Online aged care student, Rebecca Cooke, believes it's never too late to make a career change.
"Returning to study after almost 25 years is a little scary but I'm also excited."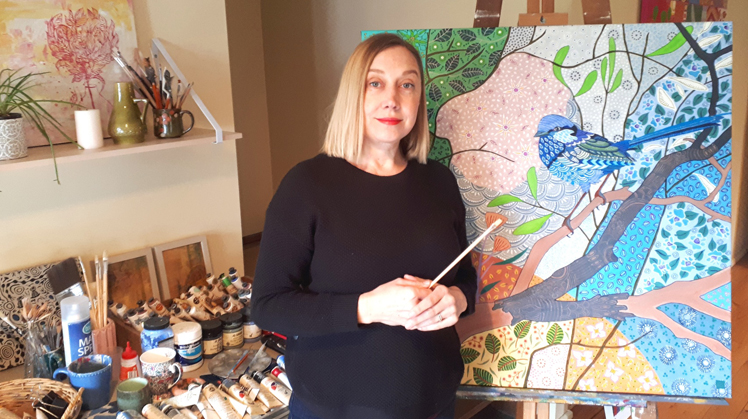 Why have you decided to study at this point in your life?
I've had several careers up to this point. I had been re-evaluating my future career path when the Cudlee Creek Bushfires hit, which was then closely followed by the global pandemic. It's certainly been a tough year for everyone.
I'd been considering the aged care sector as a career change when my father passed away. He'd been living with Parkinson's Disease for some time and then was diagnosed with cancer. It opened my eyes to the kinds of support that older people can access and gave me insight into living with chronic illness.
I came to appreciate that getting older is an individual experience. Over time, I assisted my parents with appointments and general errands. I now feel I am ready for a change. I know I have a lot of life experience to offer as well as my knowledge from past careers and qualifications. Nothing is ever wasted in life. You never stop learning.
What were the personal and professional motivations for changing your career?
With the isolation restrictions, it gave me time to reflect on what I wanted to do. I knew I wanted a change and at the age of almost 49, I didn't want to leave it any longer. I'd been operating a small cleaning business with a friend for four years. It became successful very quickly, however working five days a week cleaning homes was exhausting on the body. The pace was something that I didn't want to keep up forever.
The aged care sector is experiencing huge growth that is predicted to increase over the next few years and there is a real need for skilled workers. We are all living longer, healthier lives and so the contribution of older adults to the Australian economy and social roles is immense. I certainly recognise the importance of respecting older people's dignity and personal choices. I would also like to continue to work and give back for as long as I choose.
"Studying 100% online suits my life. I'm a busy adult juggling work, life and family commitments."
Check your eligibility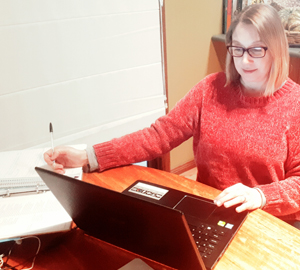 Was there a particular moment when you decided that you wanted to pursue a university degree?
Returning to study after almost 25 years is a little scary but I'm also excited. I am re-familiarising myself with academic referencing and guidelines. I enjoy the mental stimulation and learning a whole new area of study. Being back with the University of South Australia feels right; a lovely full circle in my life.
How will your degree help you to achieve your career goals? What are your plans after you graduate?
My plan after completing this course is to pursue a career in aged care and in particular, become a home support worker. I am motivated by my personal experiences and enjoy being around older people and making a difference. I'm realistic and know it may involve beginning with an entry-level role. To develop my skills, I know it's important to gain on-the-job knowledge and training. Working in home care provides flexible hours, different environments and connecting with people, clients and their families.
What kinds of opportunities does studying 100% online give you?
Studying 100% online suits my life. I'm a busy adult juggling work, life and family commitments. I can take full control over my studies and log in any time (mostly from my laptop at the kitchen bench). As I live away from the CBD, online learning is ideal as I can study at my own pace. I find the platform easy to navigate and the delivery of information is clear. The Online Tutors are available to connect with and often the response is immediate. The Student Advisers have also been helpful through the process as well.
If you could give your past self a few words of advice knowing what you do now, what would you say?
I would tell my past self that there will be many valuable experiences, incredible people and several different careers ahead of me and that in one lifetime many windows of opportunity become available.
Embrace them, never let doubt or fear of the unknown hold you back. Life is complicated, overwhelming, sad, beautiful, and messy. Do the best you can, be kind to yourself, never stop dreaming and having hope. Every day is a new day full of possibility.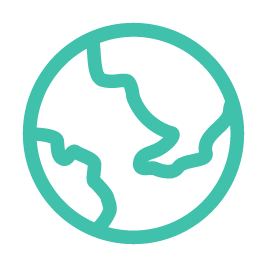 100% online
No need to come onto campus
Credit for prior work experience
Fast-track your study

Support 7 days a week
Get help when you need it
Read more student stories
Why study with UniSA Online?
#1 in Australia and #6 worldwide for quality education
(2020 THE University Impact Rankings)
85% UniSA Online student satisfaction for learning resources and student support
(Commencing UniSA Online Students, 2020 ComparED (QILT) Student Experience Survey (Undergraduate, Domestic Students). National average for learning resources: 79%)
87% satisfaction for teaching quality and student support
(Commencing UniSA Online Students, 2020 ComparED (QILT) Student Experience Survey (Undergraduate, Domestic Students). National average for teaching quality: 82% National average for student support: 77%)
UniSA is one of Australia's largest online universities
Ranked 5th, 2019 Department of Education and Training Data –Commencing Domestic Bachelor Degree Students (External)
Top 5 Young University in Australia
Ranked #4, THE Young University Rankings 2020
Ranked in the world's top 50 under 50
(Ranked #25, 2020 THE Young University Rankings Ranked #29, 2021 QS Top 50 Universities Aged Under 50)