Launch or advance your career in Aged Care.
Australia's ageing population is growing, increasing the demand for professional support and non-clinical health workers. At UniSA Online you can choose to fast-track your study with a 12-month Diploma in Aged Care, or increase your employability with a Bachelor of Health Sciences (Healthy Ageing).
Explore healthy ageing and discover the range of factors that influence our health and wellbeing as we grow older. Learn how communities, organisations, and governments are responding to the challenges and opportunities of an ageing population. You'll be well prepared for a wide range of careers in the healthcare and health services sector.
The Diploma in Aged Care qualification takes just 12 months to complete. It's been developed in consultation with industry to ensure it provides graduates with the skills they need to start a career in one of Australia's fastest-growing sectors. This program is also a pathway into bachelor degrees in health, nursing, social sciences and other relevant areas.
#2 in Australia
for quality education*
100% online
No need to come onto campus
Credit for prior study
Fast-track your graduation
Flexible study options
Work while you study
Support 7 days a week
Get help when you need it
24/7 access
to online learning resources
To secure employment as an aged care worker, you must obtain a National Police Certificate and a Provide First Aid Certificate. In addition to this, if you are providing community and home support care, you will need to hold a valid driver's licence. For those wishing to work in South Australia, an additional employment screening will be conducted. To learn more about the South Australian requirements, visit https://screening.sa.gov.au/types-of-check/aged-care-sector. Requirements for other states may vary.

*2021 THE University Impact Rankings
Our 100% online Aged Care degrees
What our students are saying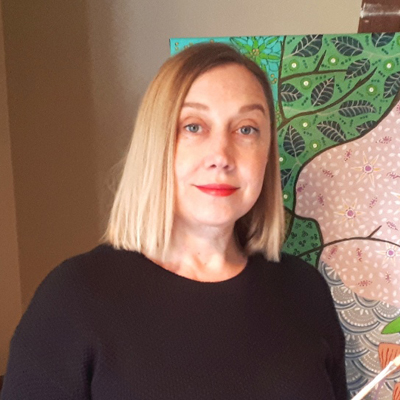 "I came to appreciate that getting older is an individual experience. Over time, I assisted my parents with appointments and general errands. I now feel I am ready for a change. I know I have a lot of life experience to offer as well as my knowledge from past careers and qualifications. Nothing is ever wasted in life. You never stop learning."
Rebecca Cooke
Aged Care
Top 10 Young University in Australia
2022 THE Young University Rankings
30+ years of experience delivering online and distance education
UniSA is one of Australia's largest online universities
Ranked 4th, 2020 Department of Education, Skills and Employment – Commencing Domestic Bachelor Degree Students (External)
Ranked in the world's top 50 under 50
Ranked #29, 2021 QS Top 50 Universities Aged Under 50, Ranked #46, 2022 THE Young University Rankings
#2 in Australia for quality education
2021 THE University Impact Rankings
Support 7 days a week
Get help when you need it