You're viewing degree information for International students
You're an International student if you are:
NOT an Australian or New Zealand citizen
NOT an Australian Permanent Resident (including Humanitarian Visa holders)
Please remember your residency (the country you are currently in) has no impact on where you are an Australian or International student.
UniSA Online degrees normally require international students to study outside of Australia. If you would like to study a UniSA Online degree within Australia, your visa conditions will need to allow online study. For advice on eligibility to study onshore in Australia, please contact us.
100% Online
Graduate Diploma in Financial Planning
Degree Level Postgraduate
Year 2020
Start Date
January, April, June, September
Duration
1 year(s) full-time
Time Commitment
10 - 15 hours per week per course
Study as
Full-time or part-time
Fees
2020: AUD$ 26,500 per annum (per 1.0 EFTSL)
Entry requirements

Applicants are required to have one of the following:
A completed bachelor degree in an accounting, finance, economics or financial planning discipline from a recognised higher education institution or equivalent; or
A completed graduate certificate or higher postgraduate qualification in an accounting, finance, economics or financial planning discipline from a recognised higher education institution; or
A completed diploma or advanced diploma in financial planning and two years relevant professional experience.

English language entry requirements

In addition, international students who speak English as a foreign language must have obtained one of the following standards within the last two years prior to admission. Possession of one or more of these qualifications, in addition to the academic entry requirements, does not, in itself, guarantee a place at the University of South Australia. Applications are considered on an individual basis and selection is competitive. Where previous study/work experience was conducted in English, the application must be accompanied by certified documentation from the educational institution/employer certifying that the language of instruction/employment was English.

English language test

IELTS total [6.5]
IELTS reading [6.0]
IELTS writing [6.0]
IELTS speaking [6.0]
IELTS listening [6.0]

See equivalence table for other qualifications and English Language tests accepted by UniSA (PDF)

View full entry requirements

Hide full entry requirements
What you'll learn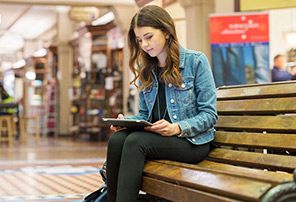 This program consists of eight advanced financial planning courses, which you can complete in one year of full-time study (or part-time equivalent). Recognition of Prior Learning (RPL) based on FASEA requirements for existing advisers will be considered and can reduce the number of courses you must complete.

Your qualification will complement your industry experience and advance your knowledge in specialist areas such as investment management, estate planning, superannuation, and tax.

You can study compulsory bridging courses that have been outlined in FASEA's education requirements including Ethics and Professionalism, Financial Advice Regulatory and Legal Obligations, and Behavioural Finance Client and Consumer Behaviour. As a graduate, you can be confident you'll leave with the essential educational requirements to practice as a qualified financial planner.

If you're an experienced adviser, your Graduate Diploma is an opportunity to sharpen your technical ability, legal knowledge and industry expertise. Aside from learning new and relevant legislation, regulations and codes of practice, you'll also enhance your skills in building and managing client relationships - a critical focus area for future financial planners. Throughout your studies, you'll gain contemporary career planning strategies and techniques to boost your employability and achieve your career goals. You'll also have opportunities to build your networks, connect with the leading industry body, the Financial Planners Association (FPA) as well as other industry professionals.

Note: Single courses are also available for existing financial advisers who only wish to complete one or more bridging courses to meet FASEA requirements.
Studying 100% online means you can engage with course materials at your own pace, whenever it suits you – there is no need to be online at a particular time. It's flexible around your life so you can control your study schedule week by week. As a general rule, we recommend 10 to 15 hours of study a week for each course.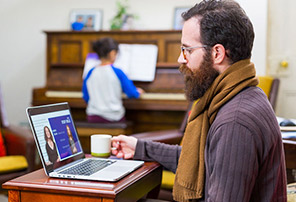 All assessments, including exams (if required) are 100% online, meaning you'll never need to travel to submit an assignment or find an exam venue.
Some of your assessments may include:
an industry-relevant project
an online presentation
essays and reports
Please note, courses may not be displayed in order of study.
Rules

Go here to the see the complete UniSA Online electives list.

1. Assessment requirements for this degree include at least one online exam. The online exam software has system compatibility requirements, specifically that tablets, hybrid devices and mobile devices are not supported. Please refer to the online exam requirements prior to conducting your exam to ensure your computer and software is compatible to undertake the exam.

Notes

1. Students accepted to the program who are not eligible for any Recognition of Prior Learning (RPL) (as per FASEA requirements) or credit (as per university policy) will complete these courses.

2. Students who have taken, for another award, a course which is substantially equivalent to a course from the program schedule, or equivalent RPL, may be granted up to 18 units of the program in credit or may substitute a course of equal standing and unit's value, with the approval of the Program Director. Credit will only be granted for courses undertaken at postgraduate level.

3. Existing advisors who meet the FASEA requirements for RPL (see FASEA website for details) will be granted up to 18 units (4 courses) in credit, with the approval of the Program Director.

4. Existing advisors with RPL (as in note 3) will do these courses (which includes at least 3 bridging courses) and other required courses with the approval of the Program Director.